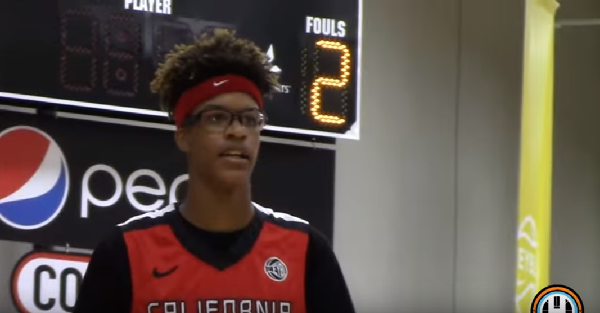 With Shareef O'Neal living out in L.A. many people thought that USC and UCLA would be the favorites to land the four-star forward in the class of 2018. However, that doesn't seem to be the case according to his dad who recently on his podcast said that a few teams much further east were his favorites.
RELATED: Shareef O'Neal says he will work out with Kobe this summer
"I want him to be able to create his own path, pick his own path," Shaq said about Shareef going to LSU like him. "However, he did mention to me Kentucky, Michigan State or Duke."
That would certainly help with some of the goals he set for himself at 13 and shared with everyone on Twitter:
If the younger O'Neal even turns out to be half the player his dad was in college then one of those schools would be incredibly lucky to have him. Signing with any one of those three schools would certainly help with his goals of winning an NCAA championship and getting to the NBA with all three schools having sent All-Stars to the next level in the last few years.
[h/t CollegeSpun]