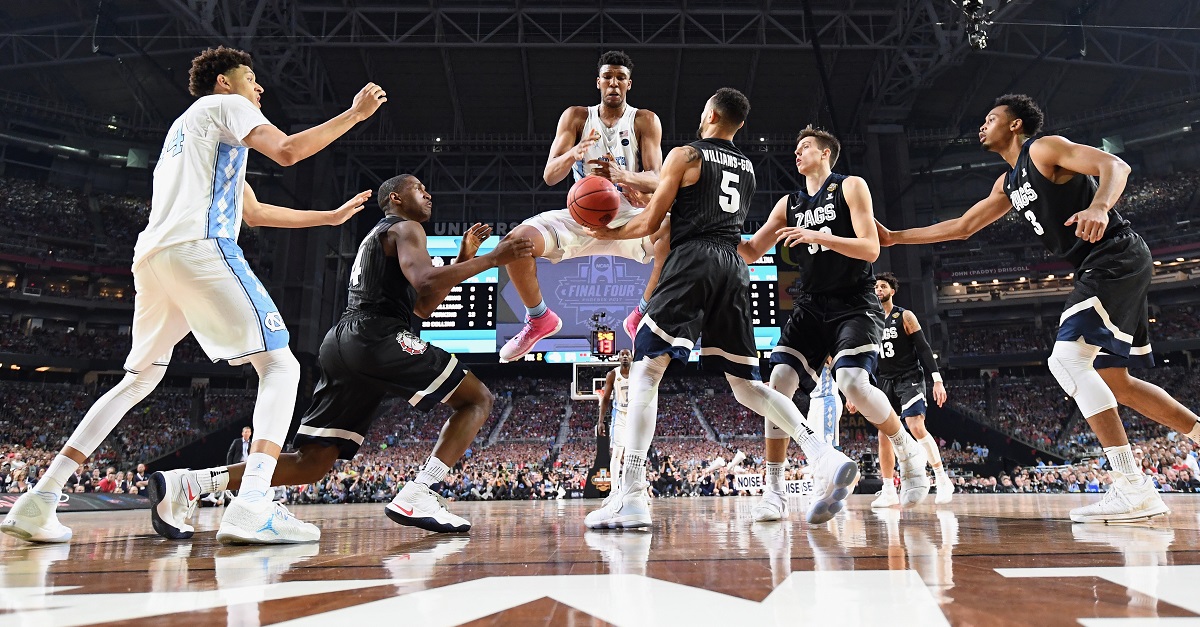 Chris Steppig/Getty Images
GLENDALE, AZ - APRIL 03: Tony Bradley #5 of the North Carolina Tar Heels gets a rebound against Jordan Mathews #4 and Nigel Williams-Goss #5 of the Gonzaga Bulldogs during the 2017 NCAA Men's Final Four National Championship game at University of Phoenix Stadium on April 3, 2017 in Glendale, Arizona. (Photo by Chris Steppig - Pool/NCAA Photos via Getty Images)
The NBA Draft might not be until next month, but potential prospects have to make their decision by Wednesday on whether they are staying in it or not. While some players have already signed an agent, thus cementing their status in the draft, others have already withdrawn to go back to school.
RELATED: Final Four contender set to get back one of its most important players for next season
Both UNC and Purdue are expected to be competitive next season and could win their respective conferences should two players decide to leave the NBA Draft and come back to school. Both are big men in UNC's Tony Bradley and Purdue's Caleb Swanigan and it seems both are going to take up to the last day to decide.
RELATED: Top five team and expected Final Four contender gets huge news on star player
Swanigan was named the conference's Player of the Year after recording the most double-doubles in the country this past season with 28. Bradley is a projected borderline first-rounder despite only playing about 15 minutes a game for the loaded Tar Heels. If both were to come back, then both teams are likely to be ranked as top ten teams to start the season and should be expected to make deep runs in the NCAA Tournament.