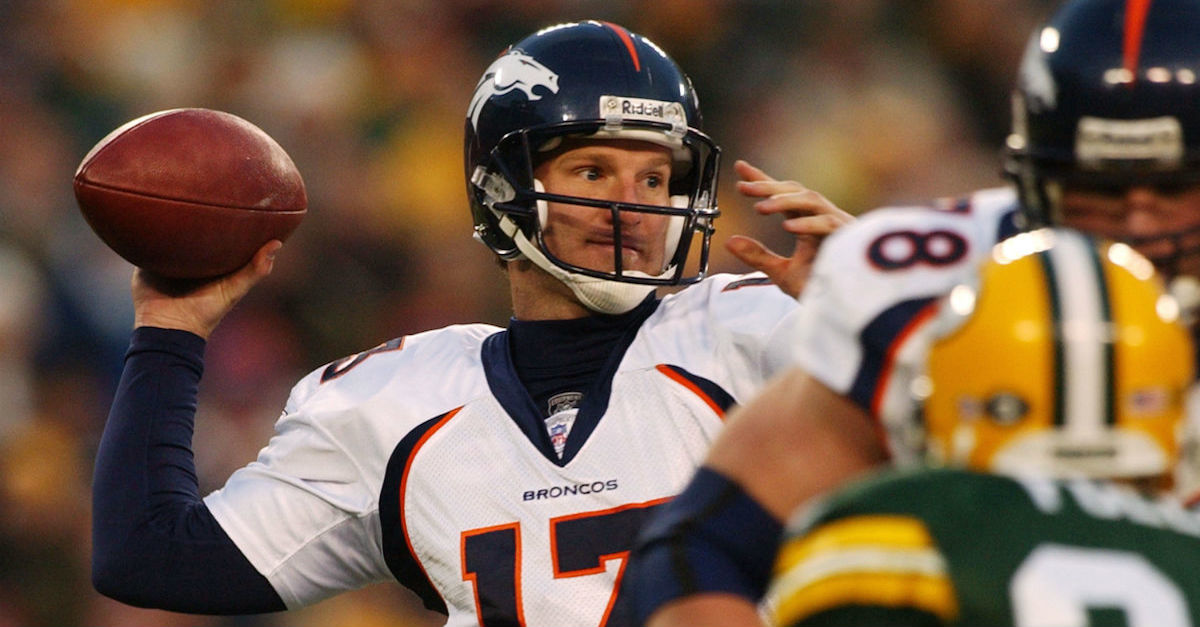 Danny Kanell knows a little bit about what Denver Broncos quarterback Peyton Manning will face in Tom Brady this week. The very first win Brady had in Denver over the Broncos, Kanell was the losing quarterback as Denver's signal caller. Given his familiarity with Brady, Kanell said on a recent radio show interview that the Broncos defense should hit Brady after the whistle.
"I think they have to have two personal foul calls, like 15-yarders against Brady," Kanell said, via Awful Announcing. "Like, they've been talking about him crying, I almost feel like this is the type of game where you have to send a message like in the first and second quarter, the first half, hit him a couple of times where it's a little past the whistle. Like, let him know you're around. Get those knock downs, get those hits on him, make him aware that you're coming after him."
Kanell went on to say that he thinks the Broncos shouldn't hit Brady maliciously, but rather more sending him a message of sorts. Check out the full segment below courtesy of Sound Cloud.