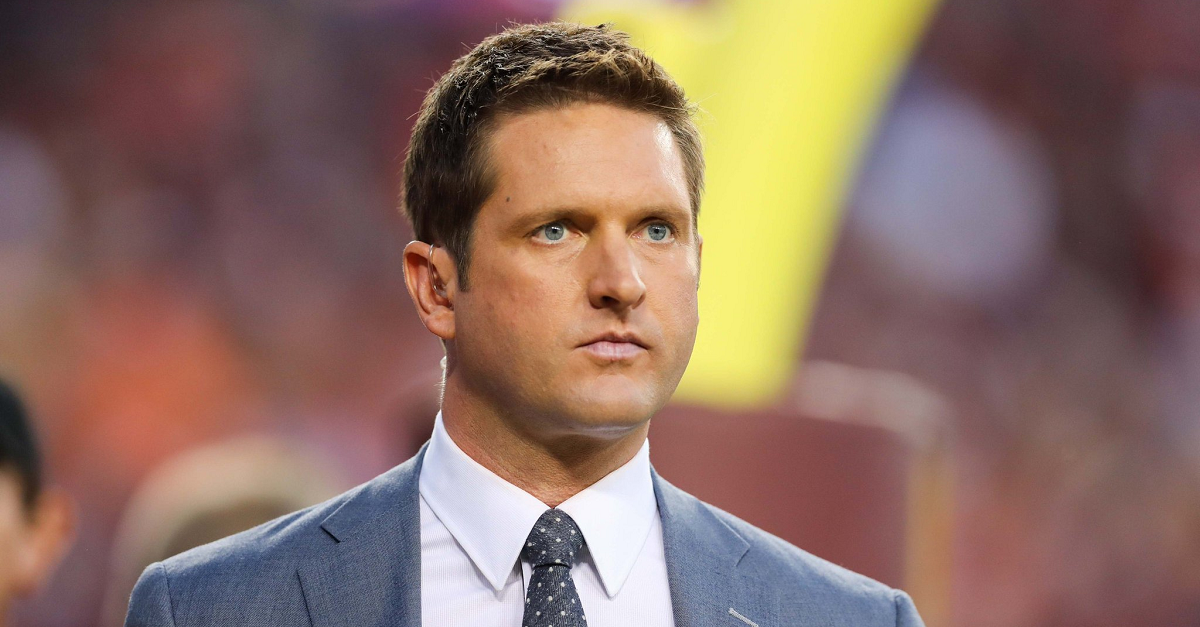 @wfnz/Twitter
@wfnz/Twitter
Louisville Cardinals quarterback Lamar Jackson is one of the most polarizing potential prospects for the upcoming NFL Draft. If ESPN draft expert Todd McShay had his way, though, the gunslinger wouldn't even bother to enter his hat in the ring.
According to McShay, he is of the belief that Jackson would benefit greatly from another season at Louisville.
"I would urge him to go back to school for another year. I don't get the sense that's going to be the case," McShay said of Jackson during an appearance on ESPN's SportsCenter on Saturday night.

"On the positive side, we all know it: He's an electrifying athlete. He can do some things with the football in his hands that most quarterbacks cannot do," McShay said of Jackson. "He has improved. He improved in terms of his poise and patience in the pocket this year. I thought he improved his accuracy overall. But you can see today (against Mississippi State), the mechanics aren't consistent. He's missing high on a lot of throws, four interceptions. Yes, you can argue one of them wasn't his fault."
ESPN's Lee Corso has already gone on the record, stating that another year of Jackson at Louisville should result in yet another Heisman.
While McShay's observations are obviously keen, one game doesn't make the prospect. Moreover, few players at the signal-caller position actually enter the professional ranks as a refined passer. It is slightly unrealistic, if not bordering on unfair, to expect a collegiate gunslinger to possess a professional's passing acumen at this point.
At the same time, Jackson could obviously benefit playing against lesser competition for another season. Then again, he can try to improve while being tutored by the world's best coaches and getting paid in the process.