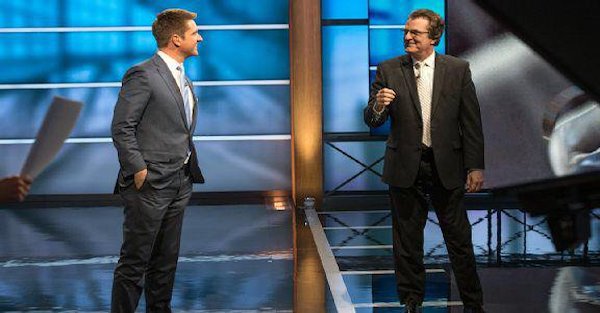 @McShay13/Twitter
Former Texas A&M defensive end Myles Garrett is considered the likely No. 1 overall pick in the upcoming 2017 NFL Draft and quarterbacks Mitch Trubisky and Deshaun Watson are also hot commodities given the position they occupy. In addition, Alabama defensive lineman Jonathan Allen is seen as a fantastic option for a team with a need at his position and there are plenty of top-tier prospects in the secondary.
However, ESPN's Todd McShay believes that one player that isn't generating a ton of love at the very top of the draft might be the best "pure football player" in the class. That players is former Alabama linebacker Reuben Foster.
Foster is perhaps best known at this point for being sent home from the NFL Draft combine early after a hiccup during medical testing but, on the field, he is tremendous. Most draft pundits place Foster at the top of the heap among pure linebackers and the position is largely considered "safe" at the top despite the fact that inside linebackers don't present the dominant upside of edge rushers or cornerbacks.
It will be (very) interesting to see where Foster lands, especially given the off-field dynamics and the position that he plays. Still, McShay may not be crazy to think that the former Alabama star is actually the best player in this class, at least at the moment.