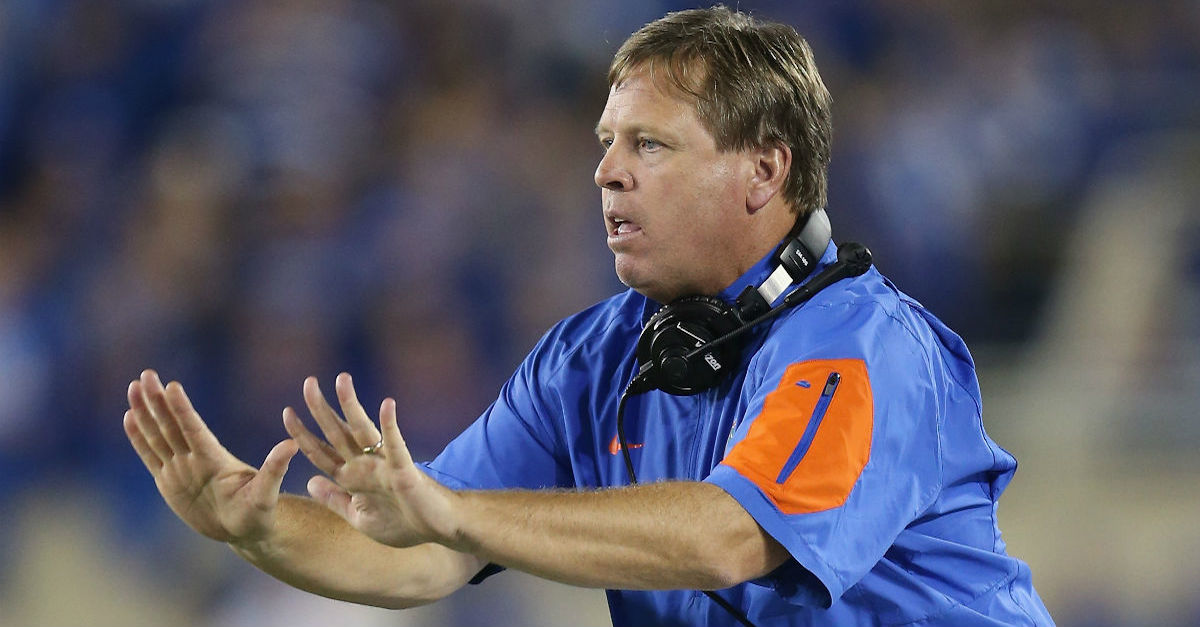 Florida's Jim McElwain parted ways with his defensive backs coach Kirk Callahan after just one year of him being on staff last month, and they already may have found his replacement on National Signing Day. According to Sports Illustrated's Thayer Evans, Florida has hired former Virginia Tech secondary coach Torrian Gray to replace Callahan.
"Yeah, I think we?re down the road on that," McElwain said Wednesday via 247Sports. "Obviously, it goes back to something I believe in. I?m not going to ruin anybody?s (day). This is something we?re ready to do. It will happen. You guys will probably know it via Twitter or whatever before I do. But yeah, it?s ready to go."
Gray comes to Florida after 10 years at Virginia Tech, where he helped coach All-American Kyle Fuller, who was taken in the first round by the Chicago Bears.