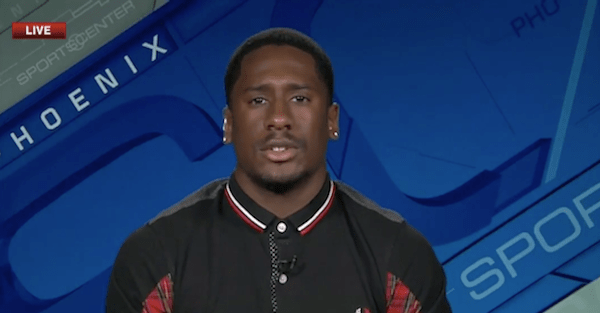 Former Florida State quarterback Everett Golson is one of the handful of former collegiate players hoping to get their shot at the next level with the upcoming 2016 NFL Draft. This week, a number of prospects will have a leg up with scouts from all 32 teams taking a look at them at the 2016 NFL Scouting Combine, which starts this Monday in Indianapolis.
Golson, after throwing for 1,778 and 11 touchdowns during his final year of eligibility at Florida State last season, did not receive an invite to the Scouting Combine. He recently appeared on ESPN's SportsCenter to discuss his feelings on not getting an invite.
Golson was one of the most highly-touted quarterback transfers in the 2014 offseason after he announced he would be transferring from Notre Dame. He was considered to be a slam dunk when he decided to attend Florida State, but in the back-end of the season Golson seemed to lose confidence. By the time FSU traveled to No. 1 Clemson on Nov. 7, redshirt junior Sean Maguire had taken the starting job away from Golson. His FSU career was over before the 'Noles took on Houston in the New Year's Eve Chick-Fil-A Peach Bowl, as the school announced Golson did not make the trip to Atlanta for the bowl.
SportsCenter anchor Hannah Storm asked Golson to go down the list on the things that makes him a good NFL quarterback.
The 2016 NFL Draft will take place on April 28-30 in Chicago, Il.