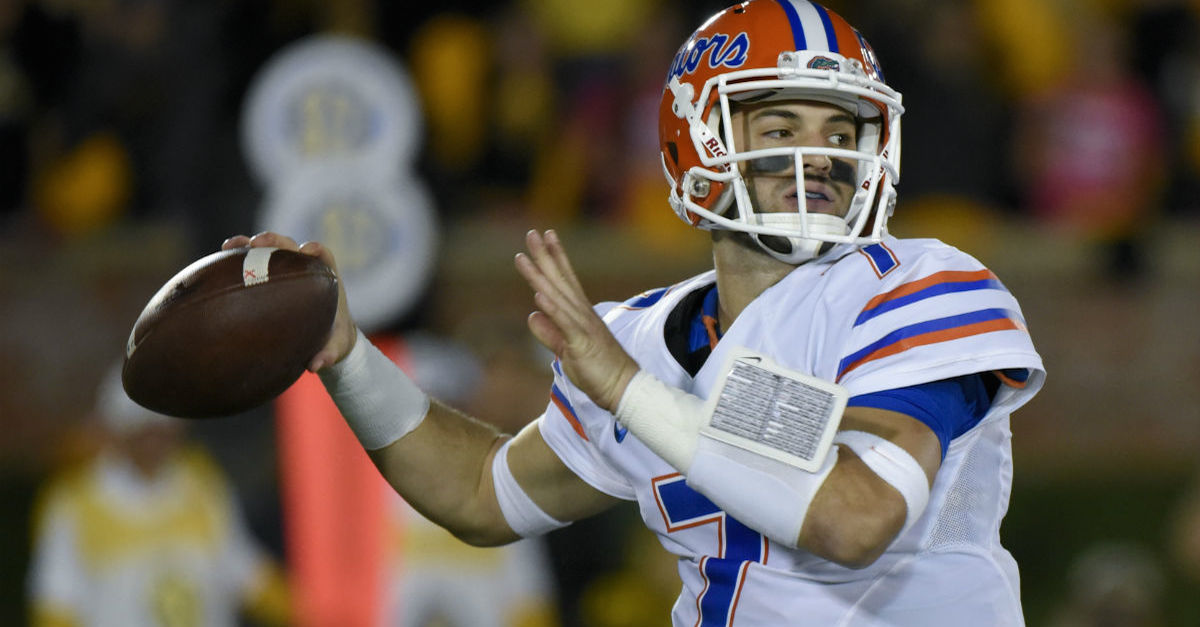 Earlier this week, it was reported that former Florida quarterback Will Grier had visited with West Virginia on Wednesday. Now it appears that another school from a different conference also is apparently suiting Grier. Graham Hall of the Gainesville Sun is reporting that Grier has met with the Ohio State Buckeyes, as well as Miami this past week.
"I've also been told he's met with plenty others, including Ohio State and Miami (FL)." Hall reported in a tweet.
Grier was suspended indefinitely by the NCAA last October after testing positive for a banned substance by the NCAA. The suspension will last him a whole calendar year, which would include the half-year he sat out in Gainesville before deciding to transfer in December, and also includes the first six games of his next season. Given that Grier is a redshirt sophomore, he'll have to sit out an entire year per NCAA rules if he does transfer to a D-1 school. The six game suspension would still be in effect after he sits out, so the quarterback is going to have a tough go around wherever he ends up, even if they do need a quarterback.
Ohio State has junior J.T. Barrett at quarterback for presumably the next two years, as well as freshman receiver/quarterback Torrance Gibson on the roster as a freshman. Grier could fit into the mix in Columbus, but with that remaining six games looming on his suspension, it's going to be difficult to see him getting substantial playing time during his first eligible season.
[H/T: Eleven Warriors]