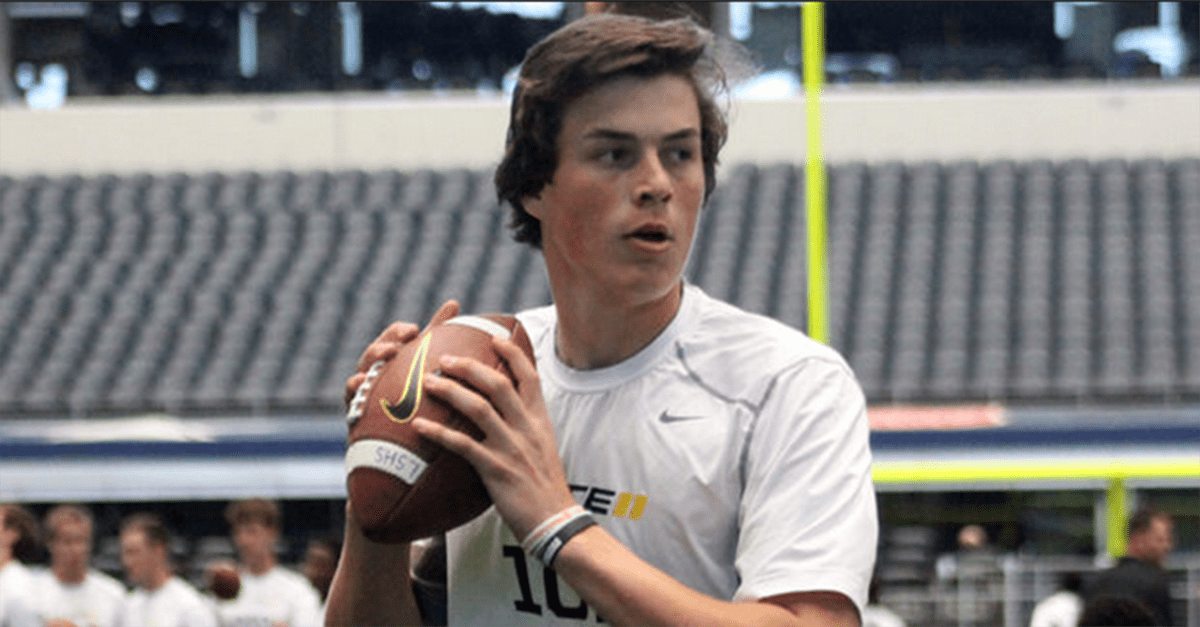 Well, this is one way to temper fans' expectations. Former five-star quarterback prospect Jacob Eason, who has been tapped by just about everyone as the guy who can bring Georgia back to prominence, will get a shot at the starting quarterback gig in Athens as soon as his true freshman season. Even after UGA head coach Kirby Smart said he wouldn't be opposed to starting Eason for Week 1 vs North Carolina, former longtime UGA offensive coordinator recently weighed in on the true freshman and his future for the program.
"You've got to realize that he's not the savior," Bobo said according to Dan Mathews of Gridiron Now. "Everybody thinks he's the savior of a program. No one person is a savior. He's got to grow and develop. Hopefully it's at a pace where he's ready to play sooner than later. But you've got to make sure they're ready before you play them.

"Like any young guy, you're going to have to learn through the mistakes that you make and gain confidence. He's confident because he's got a strong arm, but he's still got a lot to learn. They're going to do a great job with him there and he's got a bright future."
Bobo, who's now the head coach at Colorado State, may be discounted by some loyal UGA fans, but he's got a point — no one five-star recruit can save a program singlehandedly.
[H/T: Saturday Down South]