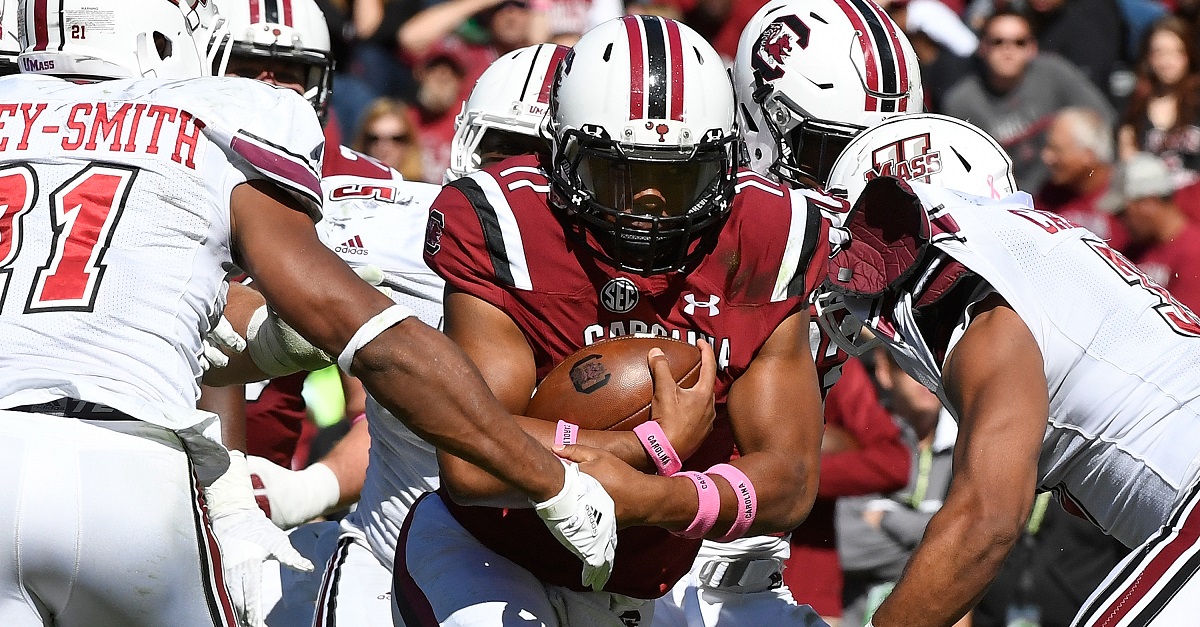 Mike Comer/Getty Images
COLUMBIA, SC - OCTOBER 22: Quarterback Brandon McIlwain #11 of the South Carolina Gamecocks breaks tackles against the Massachusetts Minutemen at Williams-Brice Stadium on October 22, 2016 in Columbia, South Carolina. (Photo by Mike Comer/Getty Images)
Former South Carolina quarterback and baseball player Brandon McIlwain announced his plans to transfer last week, and he is currently looking at four teams.
Related: Former starting SEC quarterback transferring after only one year 
Steve Wiltfong of 247Sports reported McIlwain is interested in Baylor, Virginia, Cal and Arizona for his next stop. He noted that McIlwain strongly considered Cal during his recruiting process.
Both Will Muschamp and South Carolina baseball coach Chad Holbrook supported McIlwain's decision to transfer.
"We are going to wish him well," Holbrook told SEC Country. "He's going to have a great career in whatever sports he chooses. "
McIlwain threw for 600 yards, two touchdowns and an interception last season as a freshman.
(h/t SEC Country)