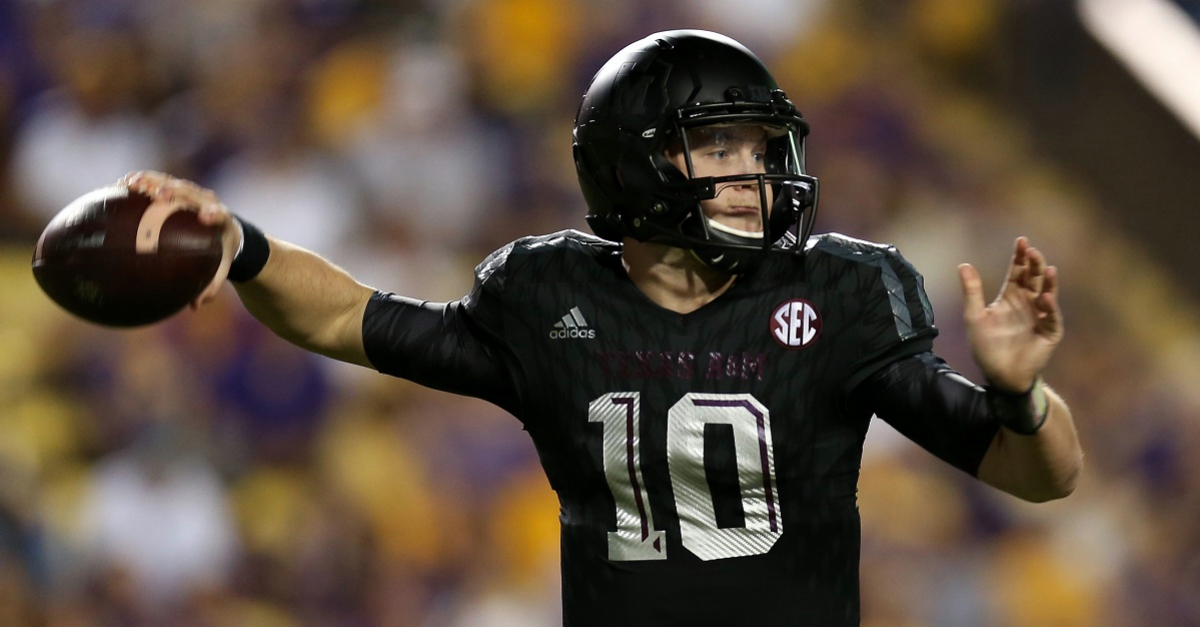 at Tiger Stadium on November 28, 2015 in Baton Rouge, Louisiana.
As if Johnny Manziel needed more negative PR this week…
Kyle Allen was one of the top rated recruits of the 2014 class, and the one expected to help carry Texas A&M into the future. Well, Allen grew tired of the ways at A&M, deciding to transfer to Houston after the end of the 2015 season. On Tuesday, he explained to CBS Sports the exact reason why.
?I think the culture was a big part of it, and I think that stems from Johnny's era there — the way that they let Johnny and [others] act there,? said Allen, the No. 1-rated pro-style quarterback in the 247Sports Composite for 2014. ?They [could] do that and still win games because they had Johnny … and five offensive linemen playing in the NFL right now.?

Allen added: ?A lot of people were riding off that, ?I can do whatever the hell I want and win on Saturday.'"
That's a pretty big indictment of both Texas A&M and head coach Kevin Sumlin. While the Manziel years were some of the most exciting in recent Aggie history — with the quarterback winning a Heisman for his efforts — recent events in Manziel's life clearly show that he suffers from issues, and a culture surrounding his accomplishments could easily become toxic.
The Aggies currently find themselves in a bit of a quarterback turmoil, as both Allen and quarterback Kyler Murray decided to transfer after this season. Coach Sumlin is on the hot seat after disappointing 2014 and 2015 seasons, and quite frankly, they are in as much of a mess as an above-.500 team can be in the SEC.
The FanBuzz daily email newsletter keeps you up-to-date on the most important sports news. Sign up here.