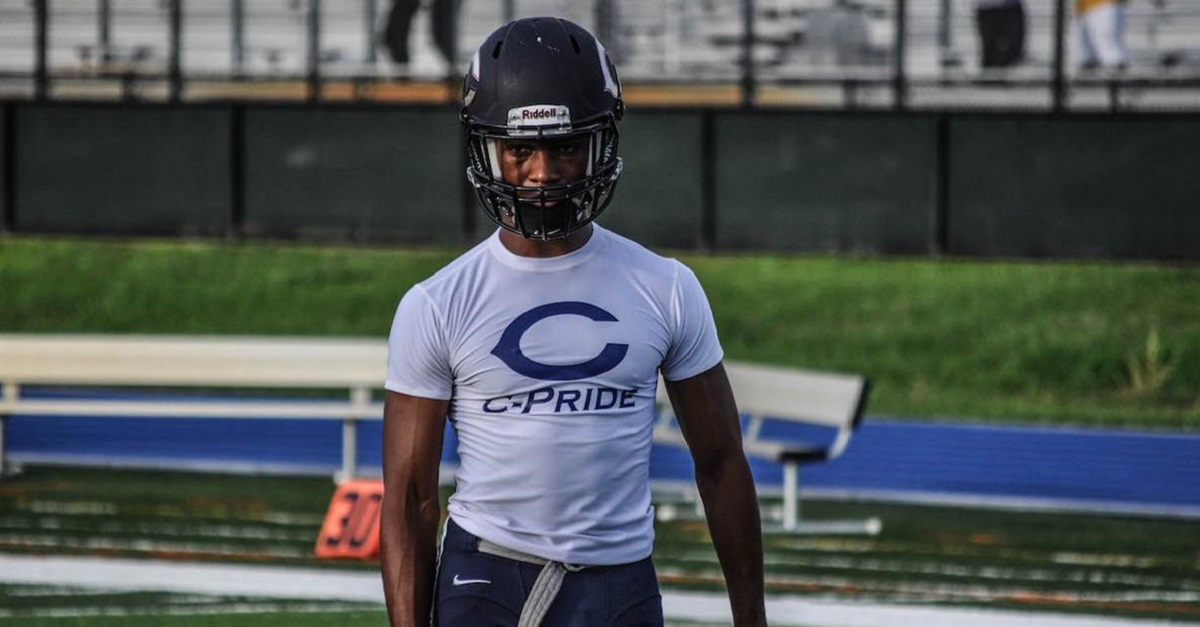 247Sports
Miami coach Mark Richt has already gotten a lot of big wins for the Hurricanes in recruiting, so it was only a matter of time before he took a loss.
That loss came on Monday, as four-star running back/cornerback Christopher Henderson (6-foot-1, 175 pounds, Miami, FL) announced that he was re-opening his recruitment.
Henderson's decommit has led 247Sports to declare Florida the new favorite for his recruitment. Their Crystal Ball gives the Gators a full 100-percent chance at landing Henderson, which would be a big boost for Florida's 2017 class.
The decommit leaves Miami with 19 current members of their 2017 recruiting class.