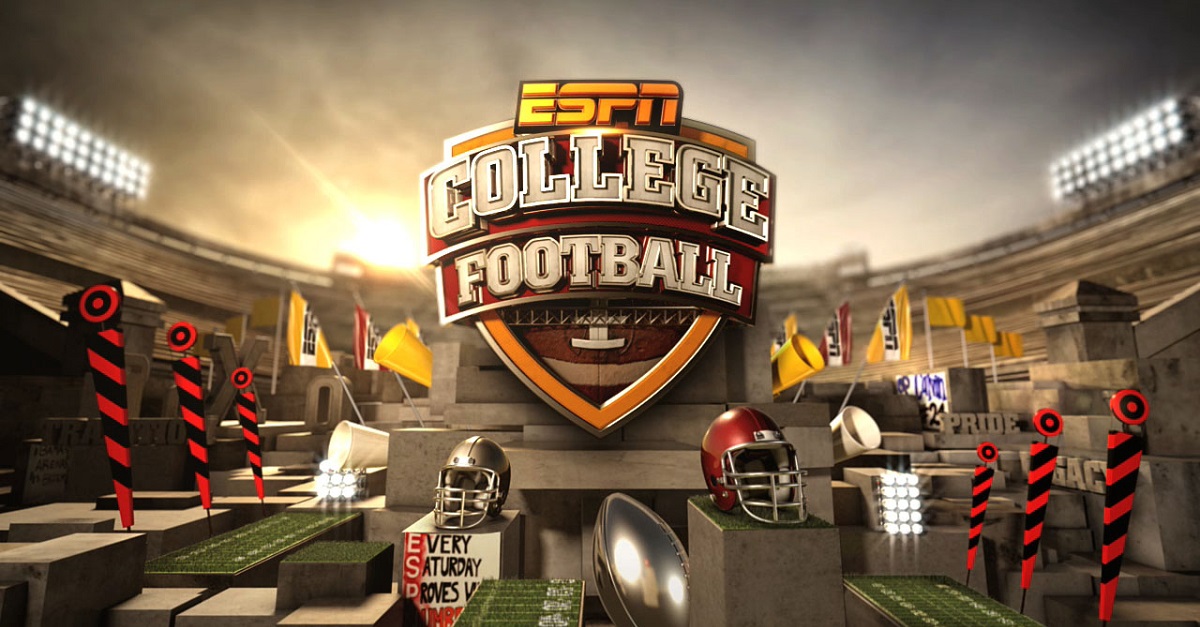 YouTube/ESPN
This certainly won't be the last time ESPN gets flak for this one.
On Friday, ESPN broadcasted the first major college football game of the season: a contest between California and Hawaii taking place in Sydney, Australia. However, instead of all the gimmicks that ESPN usually affords to big games, the network decided to pass on actually sending its crew to the game, and instead had a team in Bristol call the game on a slight delay.
On a podcast for FOX Sports, Joel Klatt absolutely ripped into ESPN for not going to the game. (via The Big Lead)
"I don't want to sit here and take shots but give me a break. You talk about not giving the game on the field the respect that it deserves. That was borderline… gosh, that was appalling, that broadcast. They didn't go down to the game, they just talked about the SEC the entire time. They didn't know who was on the field. They weren't following the action. That was brutal. Absolute brutal."
RELATED: ESPN made an interesting decision when broadcasting the Cal-Hawaii game
It's of my opinion that Klatt is absolutely right on this. While ESPN using a local reporter for sidelines was a neat experience, the broadcast crew not actually calling the game from Sydney took away from the experience. It is much easier to get sidetracked on other topics when you aren't actually at the game, and you are definitely going to prep different for the game if you are actually there instead of calling the game remotely.
Considering all the money ESPN pours into rights fees for these games, was it really going to hurt them to add a few extra thousand dollars for a two-man team to call the game live?