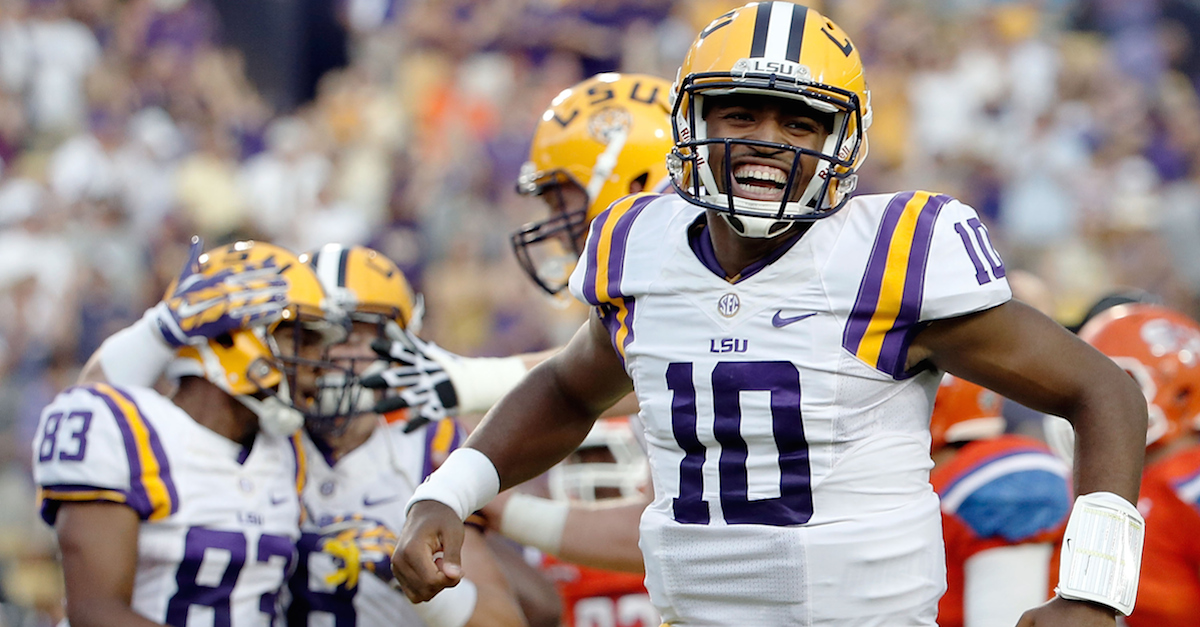 at Tiger Stadium on September 6, 2014 in Baton Rouge, Louisiana.
As if LSU's quarterback situation wasn't complicated enough already. LSU football announced on Thursday afternoon that quarterback Anthony Jennings, who spent three seasons in Baton Rogue, has been granted a release from his scholarship to transfer to another school. Jennings is expected to graduate from LSU in the summer, making him a graduate transfer who will be eligible immediately for the 2016 football season.
"Anthony did a lot of really good things for our program," LSU head coach Les Miles said in an official statement. "As a freshman, he came in for an injured Zach Mettenberger and led us to a last-minute win over Arkansas and then he helped us to eight wins the following year as a sophomore. "This is an opportunity for Anthony to put himself in a position to help another team have success. We wish him nothing but good fortune in the future and we appreciate all that he did while he was part of our program."
Jennings played in 24 games, starting 13 times during his three-year LSU career. He completed 124-of-256 passes for 1,792 yards and 12 touchdowns and added another 310 yards and a touchdown on the ground. The majority of his reps came during the Tigers' 2014 season, during which he completed 49% of his passes and threw 11 touchdowns.
With his departure, the Tigers will likely turn to rising junior Brandon Harris at quarterback this fall, who took the majority of the first-team reps last season.