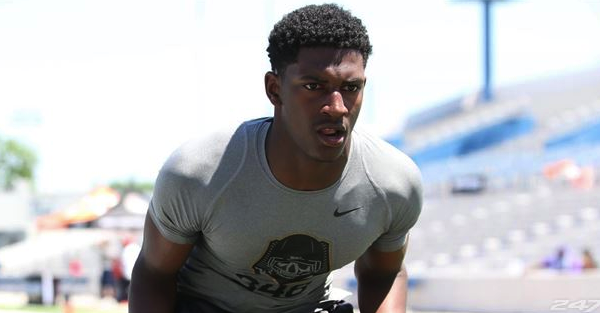 247Sports
Top-flight running back prospects can make an immediate impact on a level that few positions can match and, on Thanksgiving, the No. 1 player at the position in the 2018 class revealed some insight on his college choice. B.J. Foster, who hails from Angleton, TX,  took to Twitter to announce his top-five list, and it is an impressive quintet of programs.
While the inclusion of both Texas and TCU on this type of list might seem odd, it is less so when considering the location in which the 6-foot-1, 188-pound Foster lives. However, some additional context became available later in the day, as Foster told Evan Petzold of SB Nation's Maize 'n Brew that his top two hail from the Big Ten.
It is far too early to make sweeping judgments for an uncommitted player in the 2018 class, but Foster's commitment will send shock waves around the country whenever it transpires. A one-on-one recruiting battle for an uber-elite prospect (Foster rates as a top-10 player overall in the 2018 class) between Urban Meyer and Jim Harbaugh is enough to inspire anyone to grab the popcorn and simply enjoy, but B.J. Foster might be the "next big thing" at running back and it will already be interesting to see where he lands.