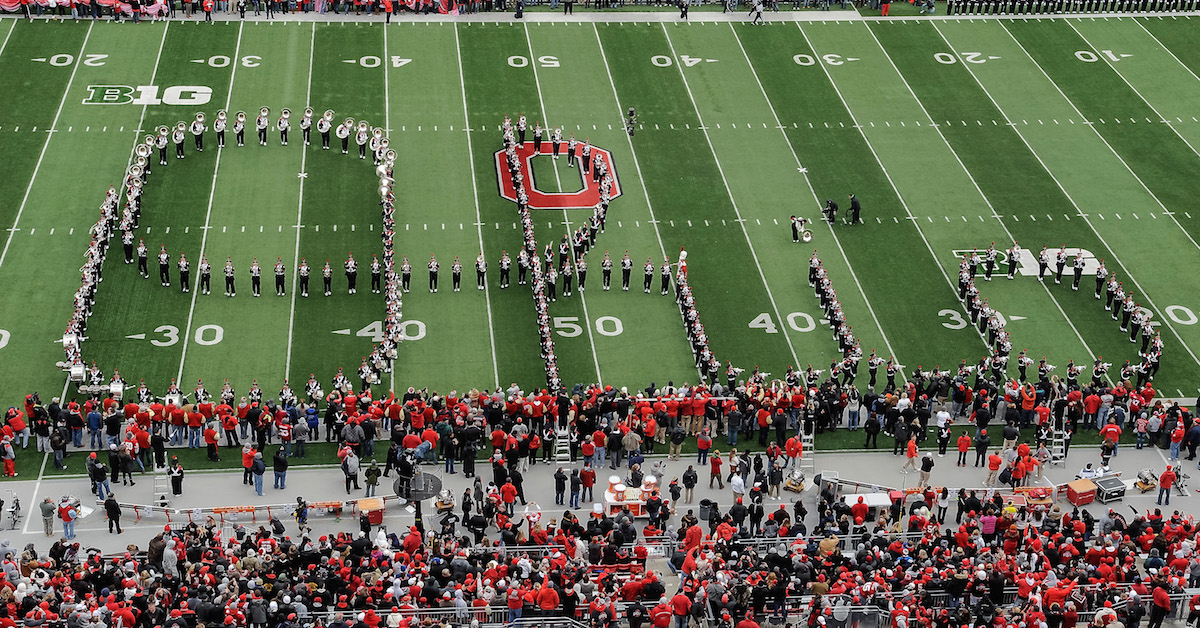 Photo by Jamie Sabau/Getty Images
College marching bands don't often make "front page" news in the sports world, but when they do, it is usually for the wrong reason. Ohio State's marching band fits into that context, as the self-proclaimed "Best Damn Band in the Land" reportedly made fun of Holocaust victims in the midst of a group of parody songs.
Sharon Terlep of the Wall Street Journal brings the report:
The Holocaust song, called ?Goodbye Kramer,? whose lyrics haven?t been previously disclosed, includes lines about Nazi soldiers ?searching for people livin? in their neighbor?s attic,? and a ?small town Jew?who took the cattle train to you know where.? It was written to be sung to the tune of the 1981 Journey hit ?Don?t Stop Believin?.?
In addition to the horror of mocking Holocaust victims in any context, the songbook generated by the Buckeyes also includes anti-gay remarks aimed toward belittling Michigan and Nebraska. This included the line: ?There?s no place as gay as Nebraska, except maybe Michigan U. Where the girls are all hairy, and the boys are all fairies, on your chest we will poo.?
Obviously, this is unacceptable behavior on every level, and it is a terrible look for Ohio State, who previously held a very respectable reputation for its band. The university has already jumped in front of this with a promise to remove any negative references, but that doesn't change the misstep that was made.