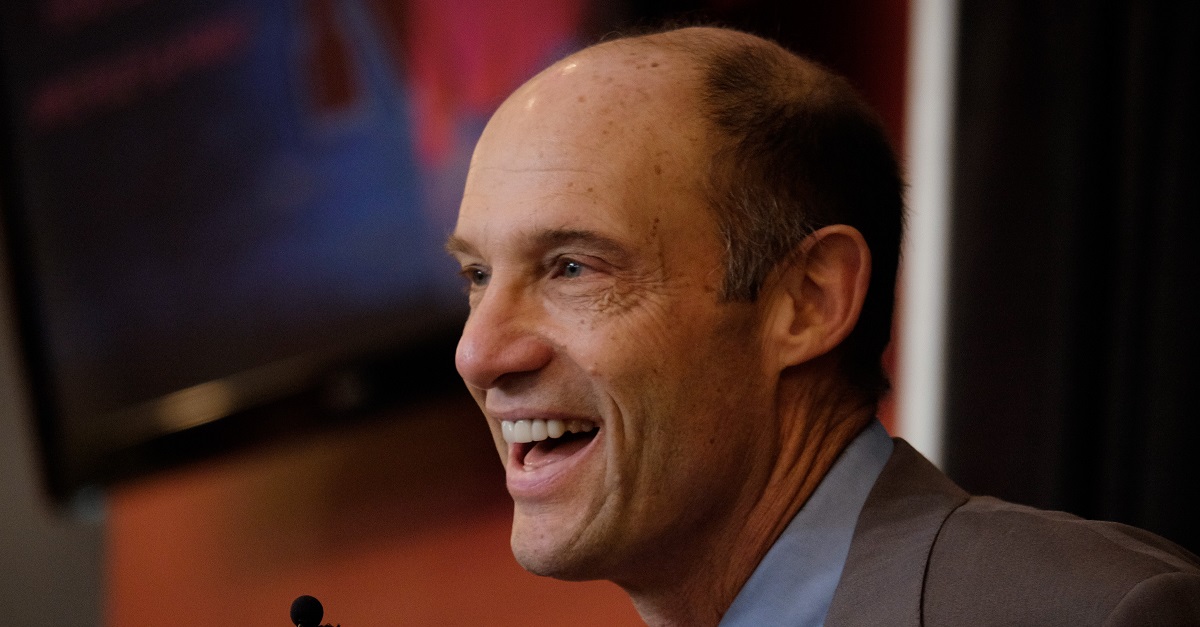 Eric Francis/Getty Images
LINCOLN, NE - DECEMBER 5: Mike Riley, newly hired head football coach at the University of Nebraska, talks with members of the media during a press conference inside Memorial Stadium December 5, 2014 in Lincoln, Nebraska. (Photo by Eric Francis/Getty Images)
Mike Riley's exit as the head coach of the Nebraska Cornhuskers was seemingly a long time coming and it finally became official in late November. While the Huskers are undoubtedly pleased with his replacement in former Nebraska QB and UCF head coach Scott Frost, life moves on for Riley and that means looking for a new position elsewhere in college football.
After a quick stint of limbo, however, Riley has landed a new position and it comes in a very familiar place.
New Oregon State head coach (and former Washington assistant) Jonathan Smith announced on Thursday that Riley will be joining his staff in Corvallis and Riley will serve as an assistant head coach. That move makes all kinds of sense from Smith's perspective given that he has not functioned as a head coach at this level and, for Riley, it is a return to a very familiar venue.
In fact, Riley was twice the head coach at Oregon State before landing in Lincoln and, during that extended time frame, he posted a 93-80 record as the program's leader. While that may not seem significant, that mark doubles as extreme success when compared to the program's overall standard and Riley remains popular around the school as a result.
He may not have enjoyed big success (19-19 record) in three seasons at Nebraska but Mike Riley is a quality football coach and he brings stability to the table in his new spot.