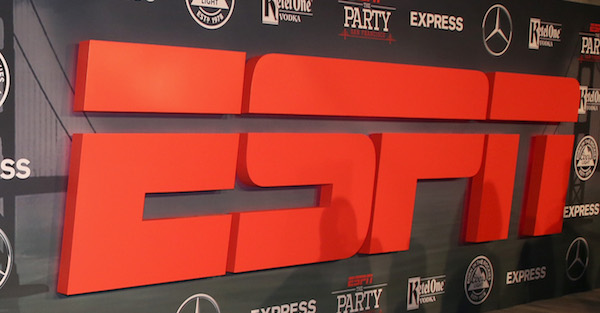 Robin Marchant/Getty Images
SAN FRANCISCO, CA - FEBRUARY 05: TV personality Andi Dorfman attends ESPN The Party on February 5, 2016 in San Francisco, California. (Photo by Robin Marchant/Getty Images for ESPN)
A lot of publications have been accused of having an SEC bias over the past several years, but according to ESPN, you certainly can't accuse this week's AP Poll of having that bias.
Based on ESPN's Football Power Index (FPI), the three most underrated teams in the AP Poll all come from the SEC. Auburn, Ole Miss, and LSU are all ranked in the 20s in the AP Poll, but FPI has a different look. In fact, FPI thinks all three teams are among the 12 best in the nation.
Team: AP Ranking (FPI ranking)
LSU: 25 (8)
Auburn: 21 (10)
Ole Miss 23 (12)
RELATED: ESPN gets terrible news as the ratings come in for Monday Night Football
That… that seems aggressive, especially considering that all three have at least two losses and Ole Miss has three losses.
FPI is an odd metric, and it with it being only halfway through the season, it seems to place a lot of value in the "quality loss". All of those teams have "quality losses", and the SEC West's overall strength of schedule helps prop those teams up for now.
As for the most overrated teams in the AP Top 25? Navy — who FPI says is overranked by 41 spots, seems harsh — Utah, and Nebraska.