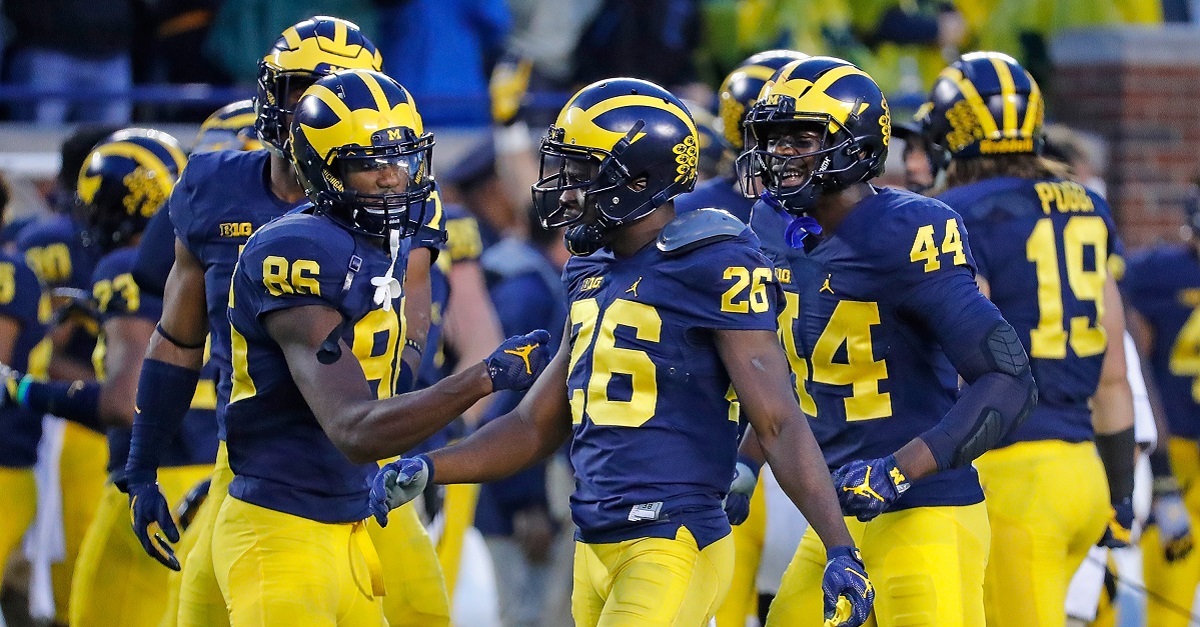 Leon Halip/Getty Images
ANN ARBOR, MI - OCTOBER 01: Jehu Chesson #86 of the Michigan Wolverines congratulates teammate Jourdan Lewis #26 for a game ending interception in the fourth quarter at Michigan Stadium on October 1, 2016 in Ann Arbor, Michigan. Michigan defeated Wisconsin 14-7. (Photo by Leon Halip/Getty Images)
Leonte Carroo had a strange college career that included a few injury hiccups and a disappointing eight-game performance in his final season with the Rutgers Scarlet Knights. While he was the second-most prolific receiver in the Big Ten with more than 1,000 yards in 2014, the 2015 campaign featured a two-game absence against Wisconsin and Michigan in the middle part of the season. As you might imagine, Rutgers was bludgeoned in both games and the second contest now might serve as a weird point of divergence for Carroo.
In response to the reported notion that Carroo, a third-round pick in 2016, might not make the Miami Dolphins roster for the 2017 season, Jeff Risdon of RealGM put forth a strong allegation. In short, he posited that Carroo deliberately avoided the Michigan game in 2015 simply to avoid encountering All-American cornerback Jourdan Lewis.
This is a wild notion but, if true, it could certainly speak to a lack of competitiveness that would not be ideal in today's NFL. Of course, there is no proof of this actually taking place and Carroo's representation would almost certainly push back against it. Still, the mere presence of this theory in the world isn't the best look for Leonte Carroo, especially as his NFL career could be hanging in the balance.