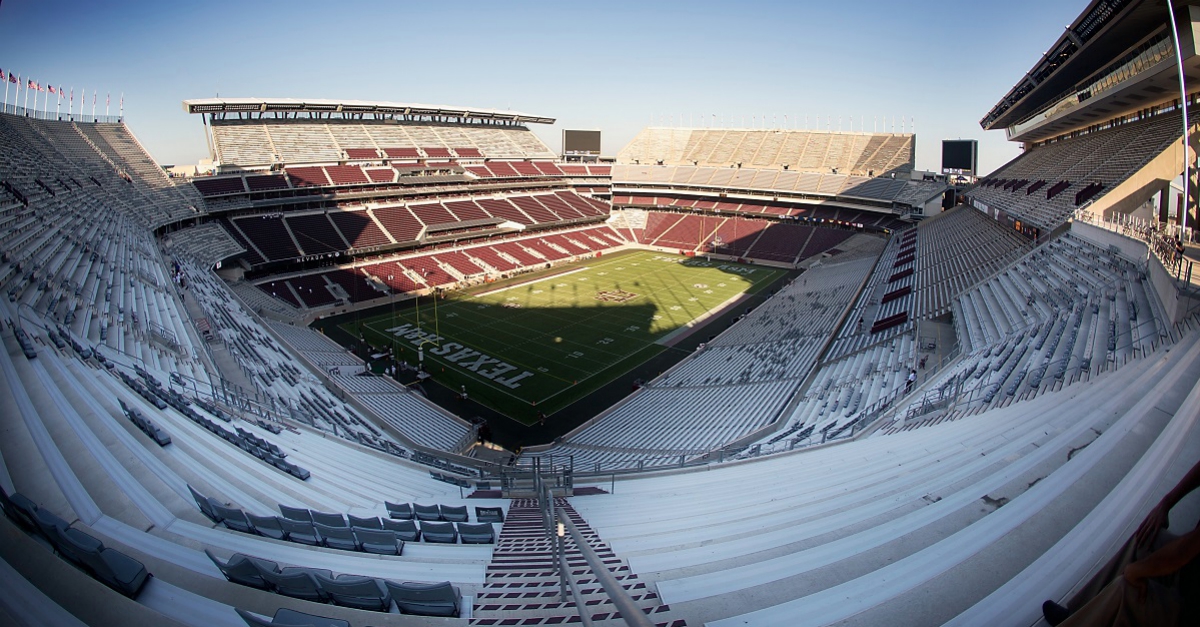 Bob Levey/Getty Images
COLLEGE STATION, TX - SEPTEMBER 19: A general view of Kyle Field on September 19, 2015 in College Station, Texas. (Photo by Bob Levey/Getty Images)
Being a well paid coach can pay off in more than one way.
According to Mark Passwaters of Rivals.com, Texas A&M head coach Kevin Sumlin is likely to remain the head coach of the Aggies due to "insufficient financial support" for Sumlin's $15 million buyout.
Passwaters notes that the problem isn't just Sumlin's large buyout, but also due to additional money that would be needed to buyout all of Sumlin's assistant. The total buyout package of all coaches would approach $20 million in that scenario.
Related: Tom Herman responds to LSU, Texas coaching rumors in uncomfortable SportsCenter spot
Texas A&M has made a nasty habit of collapsing in recent seasons following hot starts in September and October. The same thing happened in the 2016 season, as A&M finished the season 2-4 after a 6-0 start and a ranking as high as No. 4 in the country. A&M is now unranked and several Aggie faithful were upset after a 54-39 loss to LSU on Thanksgiving.
For now, though, it appears that Sumlin's job is safe and that he will coach his sixth season in College Station in 2017.