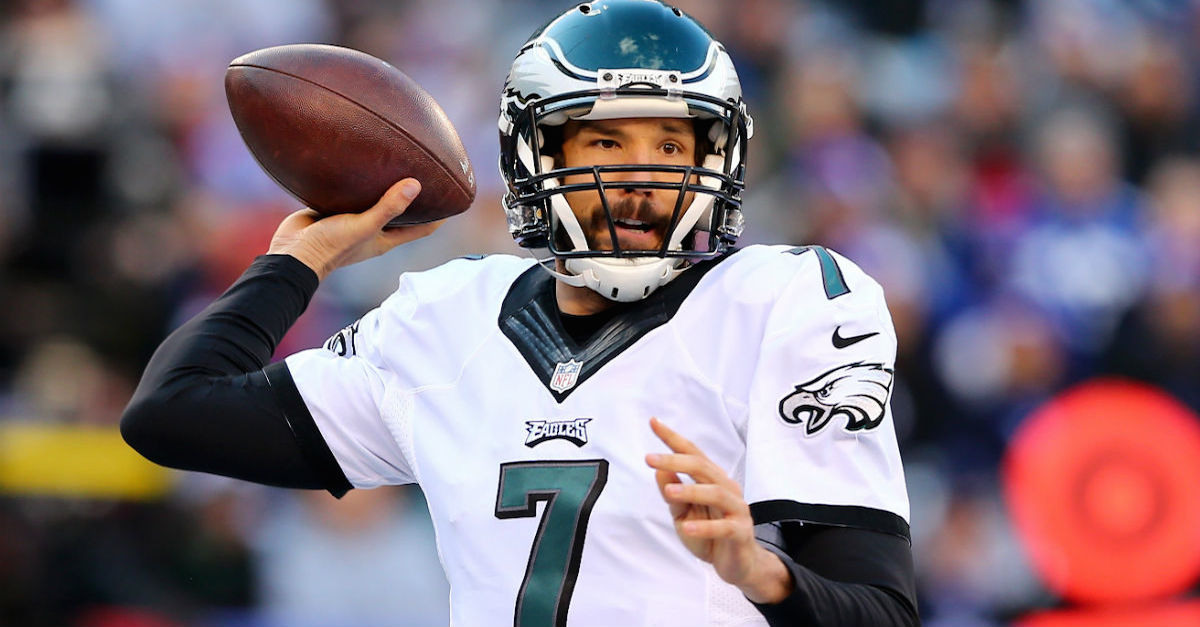 The Philadelphia Eagles won't be shopping for a new quarterback this free agency season. The team announced on Tuesday afternoon that the team has agreed to a new, two-year, $36 million deal with Sam Bradford. The quarterback, who's entering his 7th season in the league will get $26 million guaranteed, according to ESPN's Adam Schefter.
The deal has a maximum value of $40 million with incentives, according to USA Today. Bradford will have to start fresh under new head coach Doug Pederson, after throwing for over 3,000 yards in Chip Kelly's final season last year, and completing a career-high 65% of his passes along with 19 touchdowns.
Back in January, Bradford's agent reportedly asked the Eagles for $25 million a year — looks like the two obviously made a reasonable compromise with that. With Bradford's massive rookie contract he signed with the St. Louis Rams, he's done quite well for himself despite a pretty mediocre performance in his seven seasons in the NFL.
As for what it means for the quarterbacks expected to be available on the market now that Bradford is locked in with the Eagles, Darin Gant of Pro Football Talk points out the options on the table include Chase Daniel, Ryan Fitzpatrick and Brock Osweiler. Yeesh. If I were the Eagles, I'd likely have done the same thing with Bradford.