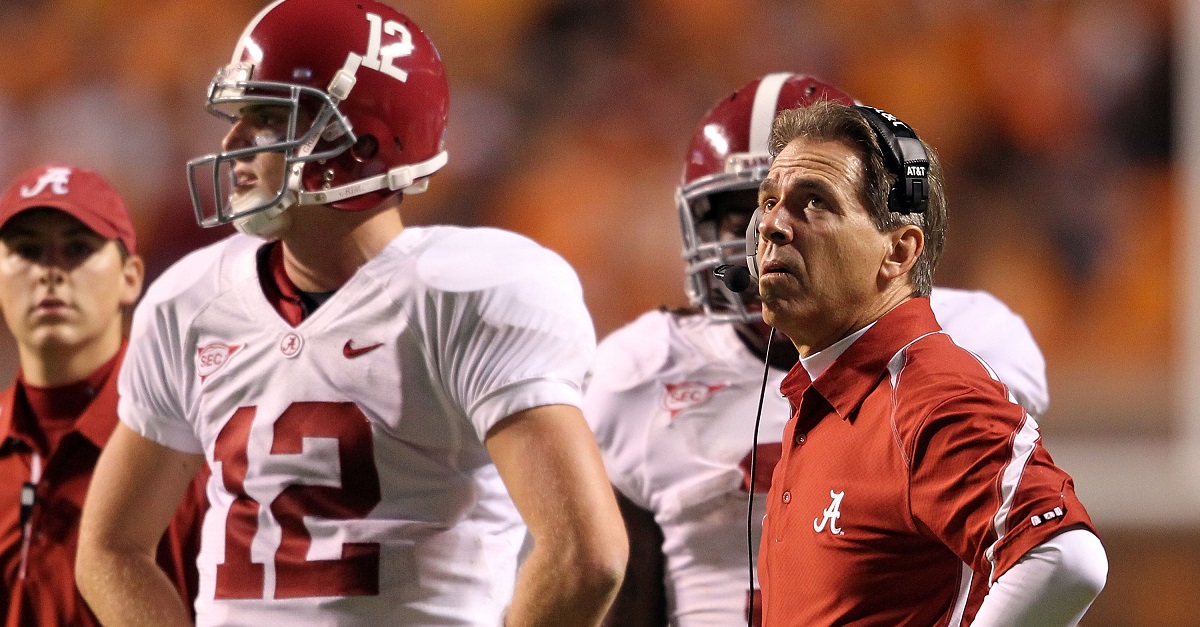 Andy Lyons/Getty Images
KNOXVILLE, TN - OCTOBER 23: Greg McElroy #12 and Nick Saban the Head Coach of the Alabama Crimson Tide are pictured during a timeout in the SEC game against the Tennessee Volunteers at Neyland Stadium on October 23, 2010 in Knoxville, Tennessee. (Photo by Andy Lyons/Getty Images)
Alabama fans were probably expecting to play Washington in the Peach Bowl without the help of a couple starters. Defensive back Marlon Humphrey suffered a hamstring injury before the SEC Championship Game, but did play in the game.
Ahead of the Peach Bowl, head coach Nick Saban updates his status as well as offensive tackle Cam Robinson's who has been dealing with some injuries over the course of the season.
RELATED: Saban updates status of Marlon Humphrey
And it sounds like both players are going to be ready for the game on Saturday.
RELATED: Alabama DE suffers shooting injury, could be out for Peach Bowl
Kickoff is set for 3:00 p.m. on Saturday between the No. 1 and No. 4 teams in the country.
[h/t Saturday Down South]