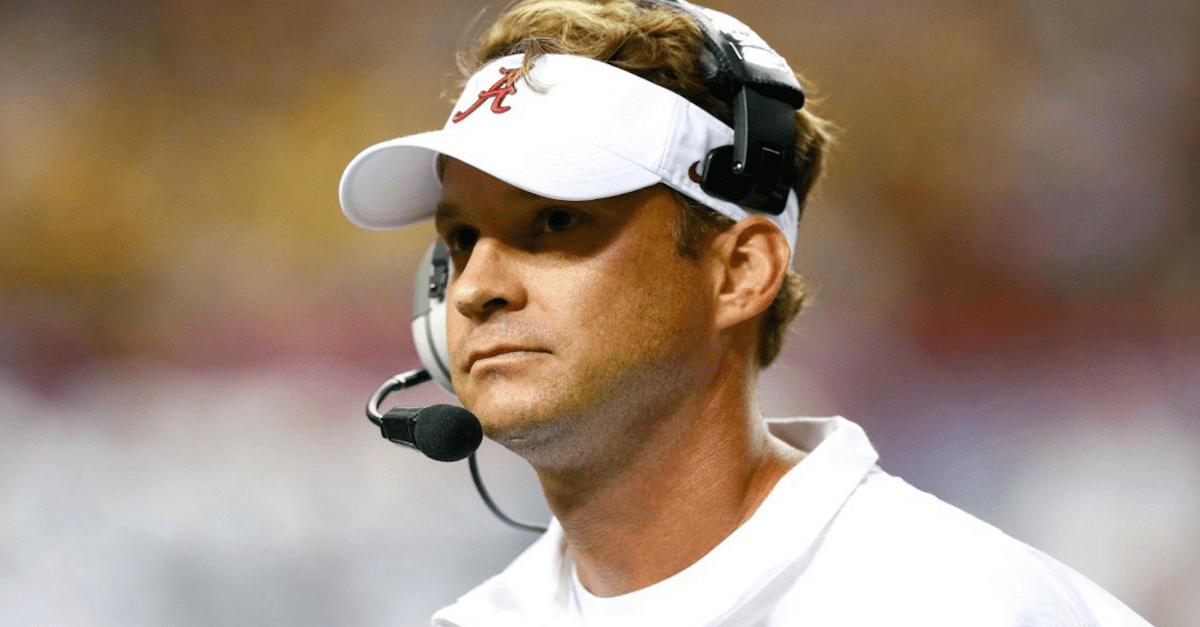 twitter
Most Alabama fans view it as a forgone conclusion that Lane Kiffin will be heading out of town after this season to try his hand at being a head coach once again, especially if the Tide make another deep playoff run. That isn't stopping the Alabama Board of Trustees from re-working Kiffin's contract, though.
Kiffin will almost double his salary for the rest of the season, going from $714,000 to $1.4 million. The raise comes after Kiffin stopped receiving his buyout payments from USC at the end of June.
Kiffin had received a three-year contract back in 2014. He was fired from USC back in 2013 after a loss to Arizona State, but it looks like the Crimson Tide offensive coordinator has done more than enough to get back at his former team.
Will the raise be enough to help keep Kiffin in Tuscaloosa? That remains to be seen, but it is certainly a start.