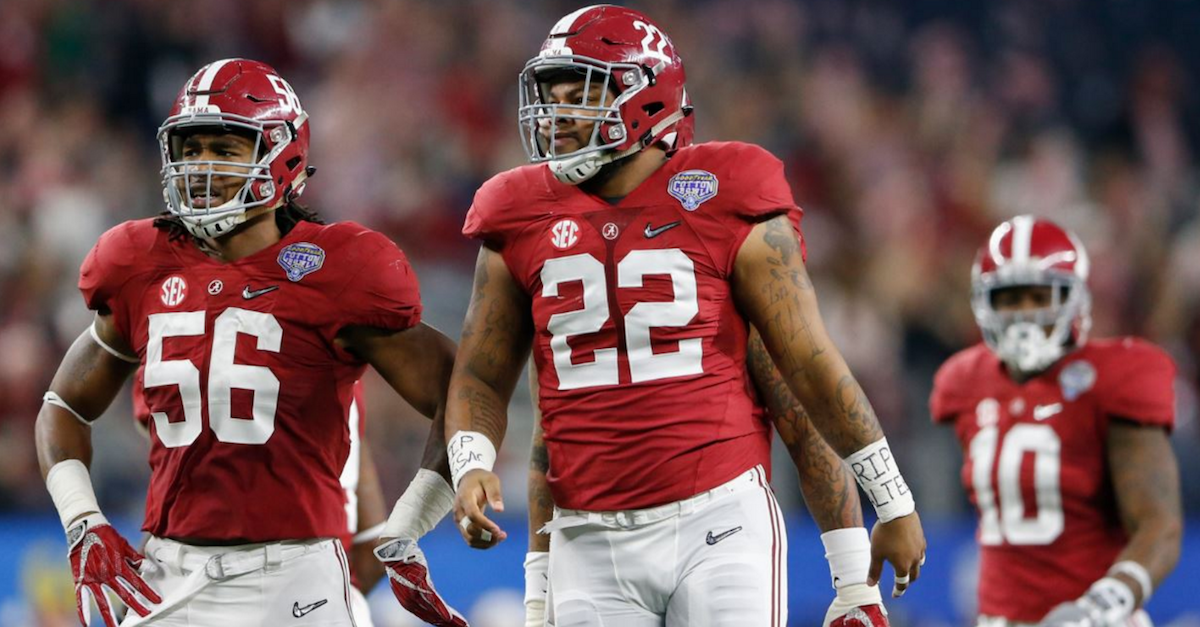 twitter
Alabama coach Nick Saban made it clear that he wasn't very happy with his team's play after their 38-10 win over Western Kentucky Saturday. Saban called it maybe his most disappointing win ever and lamented the numerous self inflicted errors and frequent sloppy play he saw from his team.
Alabama's players saw it too and were equally candid with their assessment of the win.
"It seemed like we just took a loss," Anderson said of the feeling in the locker room. "A lot of people are disappointed and embarrassed at how we performed. As a team, we all feel like we let each other down and let our fans down."
Safety Eddie Jackson told reporters the along with himself and Ryan Anderson, O.J. Howard and Reuben Foster both spoke up in the locker room after the win.
"Everyone was kind of vocal," Jackson said. "We saw guys tuned into it. Everybody was locked in and took it into consideration. We told them that we have to come out Monday with a different attitude, mindset and mentality. We have to be ready to work and get prepared for Ole Miss."
It's good to know that Alabama's team leaders understand this type of play will only get them so far. It's been complacency and arrogance that has sunk talented Tide teams in the past. Hopefully that won't be a problem with this team.