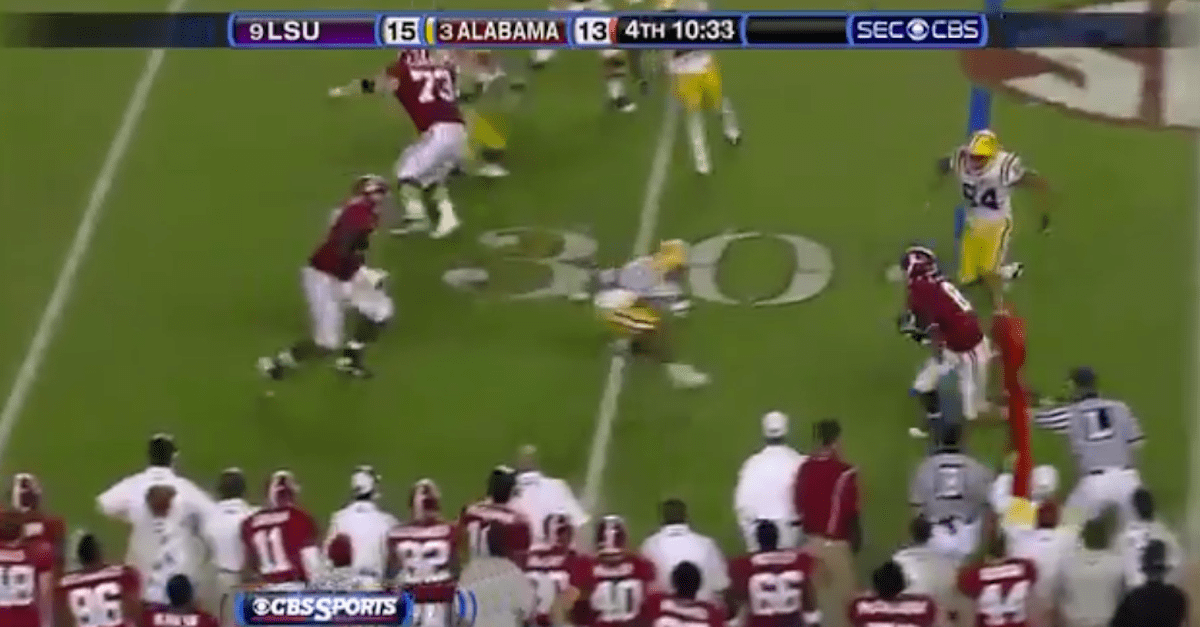 twitter/@DBN_Fanatics
Before there was Amari Cooper and Calvin Ridley, there was Julio Jones. In honor of Halloween and with it being LSU week, we thought it fitting to share a classic Julio Jones moment that surely still gives LSU fans nightmares.
Number nine LSU was taking on the undefeated, number three Crimson Tide and going into the fourth quarter the Tigers were looking to spoil the Tide's season. The Tigers were leading early in the fourth quarter when Bama's Greg McElroy hit Julio Jones with a quick pass in the flats and then Jones did something only he could do, he turned a simple pass into a game winning touchdown.
Alabama would go on to complete their undefeated season and win their first National Championship under Nick Saban.