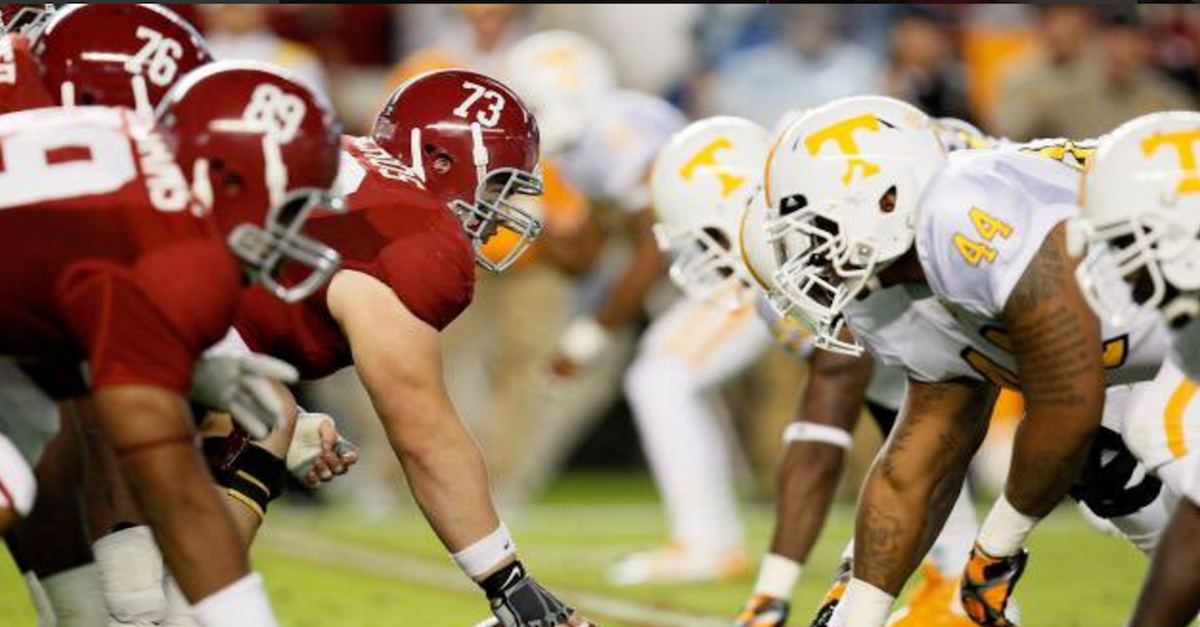 twitter
There are bold college football preseason predictions and then there are crazy ones. Bold is saying Bo Scarbrough is a Heisman contender. Crazy is saying that Alabama and Tennessee will play each other three times in 2016, which is exactly what 247Sports analyst Steve Wiltfong is predicting.
"I love Tennessee. I love the roster overhaul Butch Jones and his staff have done in their time in Knoxville. I like that UT has a veteran at quarterback. Their playmakers on offense stack up, they?re good in the trenches on both sides and they have future pros at linebacker and in the secondary. I think they?re a top three SEC team on paper coming in and they don?t have to play LSU in the regular season. If they go 4-0 during a four-week stretch of Florida, at Georgia, at Texas A&M and home to Alabama, they?ll run the table. Lose one and they?ll have to beat the Crimson Tide or LSU in the SEC title game to make the playoff. They have the Jims and Joes to do it."
Wiltfong goes on to say that Tennessee will beat Alabama in the regular season and then face them in SEC title game undefeated. He postulates the Tide will beat Tennessee in that SEC title game and then after Bama beats Oklahoma and Tennessee beats Clemson the two will face off a third time with Alabama winning the championship.
Get all that? That is a crazy prediction folks, just in case you've never seen one before.