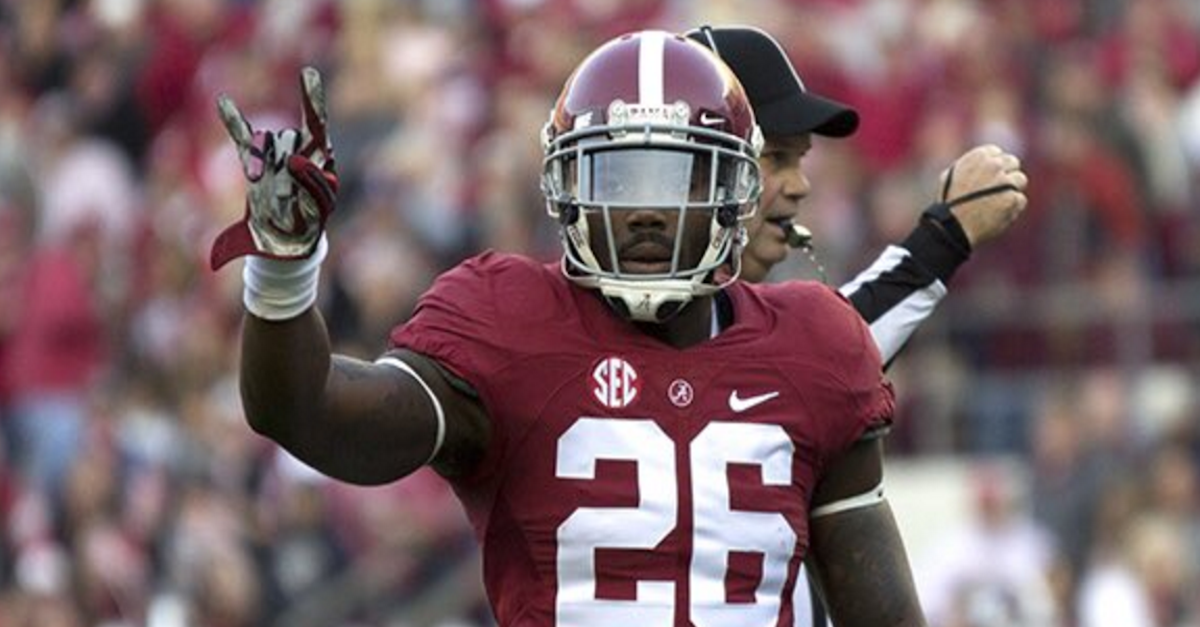 twitter/@BlakeSears22
The Nick Saban level of expectations is notoriously contagious amongst Alabama's players. Saban's intensity and obsession with excellence has clearly rubbed off on many of his current defensive stars and after Saturday's 49-30 win over Arkansas it was Tide safety Marlon Humphrey who was upset. Alabama's secondary managed three interceptions and a TD against Arkansas, but that wasn't enough to mask the 400 yards of passing offense surrendered by the Tide defense.
Humphrey didn't pull any punches and spoke out regarding the play of his secondary.
"Definitely disappointing," Humphrey told AL.com. "Definitely disappointed with our secondary. We have to play a lot better. We got the win but it's never a good thing to see that many yards passing."

"Almost every play that happened in the first half and the second half, really, we gave to them whether it was a busted coverage, not knowing the certain formation — everything we really gave to them," Humphrey said. "That's all it was."

"We just have to play the ball. We have to know when we have safety help. Just too many busted coverages."

"We have to shut it down," Humphrey said, "and get back to who we are."
Alabama better get ready, Joshua Nesbitt and Tennessee are waiting this Saturday.