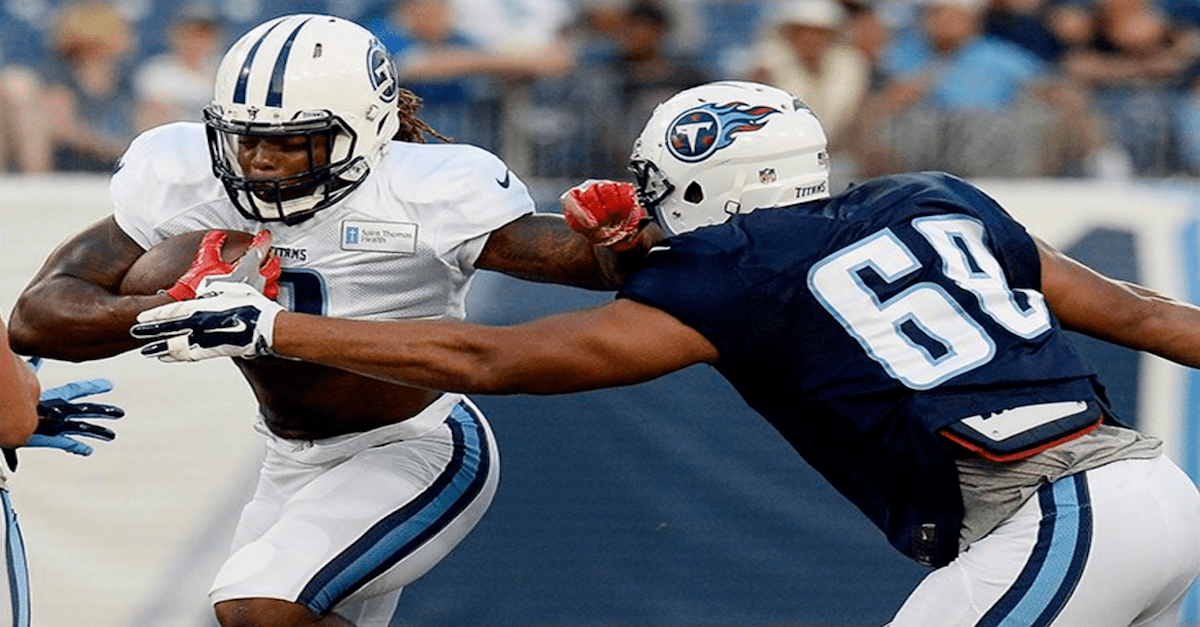 twitter
Derrick Henry got off to a slow start with the Tennessee Titans, but he has really turned things up a notch after being called out by his coach early in camp. Since his coach's wake up call Henry has been tearing it up in practice and is really impressing his coaches and teammates. Monday night the Titans held an open scrimmage and Henry's talents were on full display as he ran for two touchdowns on the night.
Henry got plenty of help from his former Bama teammates on one of his touchdowns, running through the side of the line anchored by Chance Warmack with Jalston Fowler as his lead blocker.
Titans coach Mike Mularkey was left impressed by Henry's performance,
"I had the best view, standing right there behind them," Mularkey told the Tennessean. "They had great vision, and I loved that they pressed the holes. You want them to get the defense to commit. They set up their runs. They split some (tackles). Those were real runs, especially down in the red zone. Those were real plays."
Henry is set to be the number two runner behind starter DeMarco Murray, but should see quite a bit of touches this season.