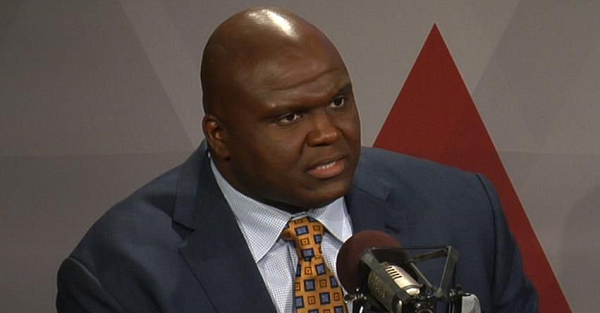 @TheCardConnect/Twitter
@TheCardConnect/Twitter
ESPN analyst Booger McFarland believes Ohio State, Penn State, Alabama and Clemson are the favorites for the 2018 National Championship. We know this because he literally said as much.
?I think Ohio State is going to be there,? McFarland said in January on The Paul Finebaum Show. ?I think Ohio State is going to be better. (Dwayne) Haskins is a better thrower than J.T. Barrett, so I think Ohio State is actually going to be better (than last year)."

?Right now the haves are Ohio State, Penn State is going to be there, Alabama and Clemson. I think you?re looking at five or six teams that can win a national championship next year.?
Nothing like a little speculation about the following season moments after the one prior just finished.
Of note, this isn't exactly McFarland going out on a limb. All four of those programs are widely expected to be in the mix for the College Football Playoff. Furthermore, there's a decent chance all four are ranked within the top eight to start next season.
Two Big Ten teams being in his four favorites is a bit of a stunner considering he is an SEC guy and that conference has generally cannibalized itself the last couple of seasons.
Then again, this is purely speculation and fun conjecture. Words mean nothing in early February.