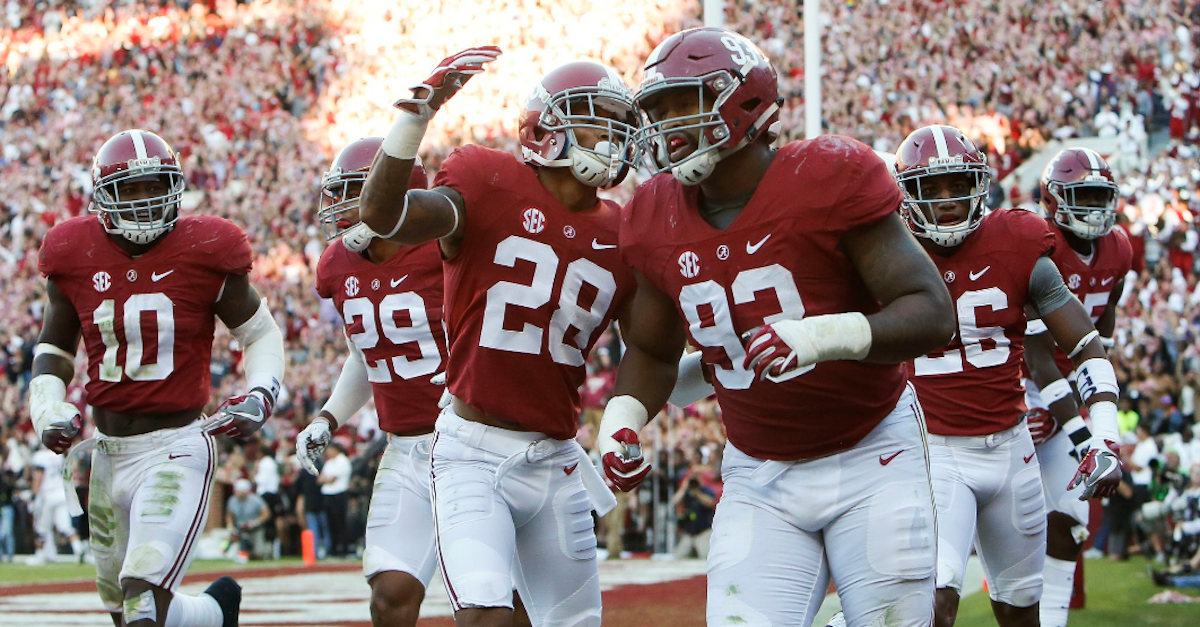 twitter/@tuscaloosanews
With LSU in the rearview mirror many college football analysts have begun to predict an Alabama return to the College Football Playoff and a potential matchup with Michigan in the National Championship. One college football expert, ESPN's Todd McShay, discussed a potential matchup between Alabama and Michigan Wednesday and he expressed some concerns with the ability of the Michigan offense to move the football against Alabama.
McShay keyed in on Michigan quarterback Wilton Speight and his ability to be productive against what would be the best defense he would face all year.
"I think, defensively, Michigan can play with anybody," McShay said on ESPN. "I really believe that. And I think that would be a great matchup, the Michigan defense versus the Alabama offense…On offense, they've looked outstanding the last two weeks. But it's been against Michigan State's defense, which is reeling this year, and against Maryland's defense, which just doesn't stack up."

"So the last time I've seen them against a good defense, a quality defense, was Wisconsin. And they really struggled to move the ball."
Speight has been good the last two weeks, but again it was against Michigan State and Maryland, which doesn't leave McShay very impressed.
"But is his recent production and success a product of the defenses he's been playing?" he asked. "That's what we don't know, but we're getting ready to find out."

"It just really comes down to Speight and those receivers being able to hit those big plays against an Alabama pass rush…that you know is going to get pressure on Speight quickly," McShay said. "So he's got to be a lot more precise and decisive with his decisions against a good defense."
Alabama's calling card has been its defense which would pose a major threat to any chance of Michigan knocking off the Tide. This is the matchup that college football wants and needs and from the sound of it McShay believes the Tide would have the upper hand.