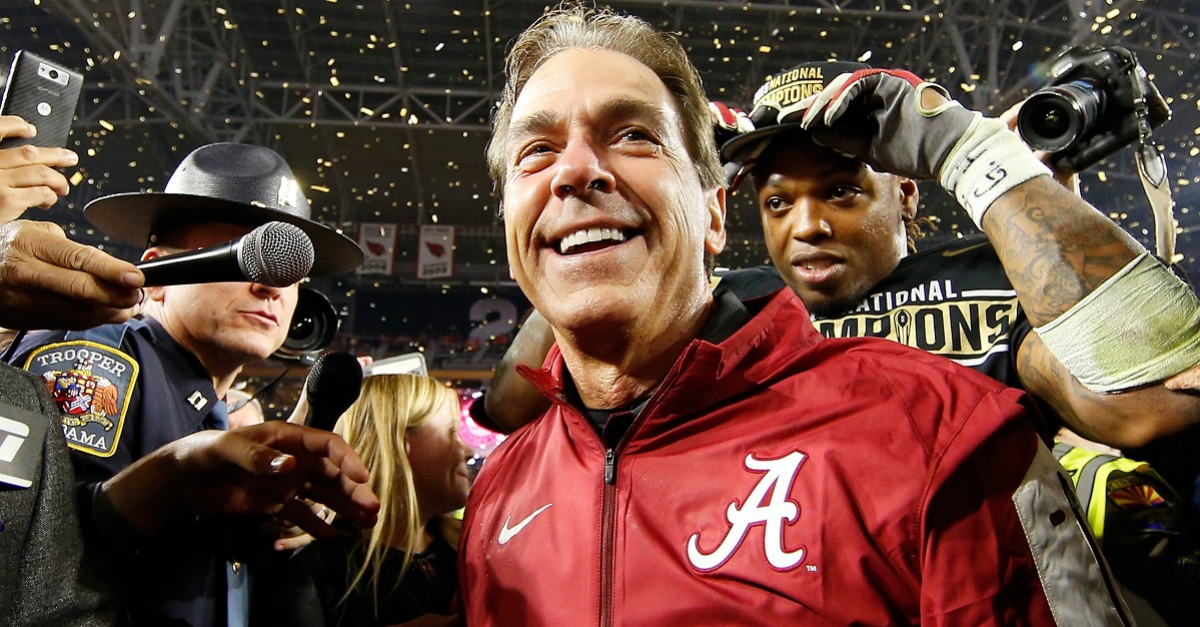 Christian Petersen/Getty Images
Photo by Christian Petersen/Getty Images
Alabama is the No. 1 team in the country going into the 2017 season according to ESPN's Mark Schlabach. The No. 2 team is their first opponent in the Chick Fil A Kickoff, the Florida State Seminoles. While the two teams have not met since 2007 — a 21-14 Seminoles win — the two have met plenty of times on the recruiting trail.
RELATED: ESPN releases new "way-too-early" rankings after National Signing Day
Now they will get a chance to give us something we've never seen before — an opening weekend 1 vs 2 matchup. While the official AP rankings still have plenty of time to come out and may change those rankings, the Associated Press will just have to give us this one for now.
Both teams know how to pack a house and both fan bases will have no problem filling up the new Mercedes Benz Stadium set to open just in time for that game. The closest we've come to this kind of matchup since No. 1 Nebraska played No. 4 Penn State in 1983. There was also No. 1 Notre Dame against No. 2 Michigan in week 3 of 1989, which turned out to be the Wolverines' first game of the season.
However, this particular matchup will show us who's been recruiting the best the past couple years as well since both coaches have had their team in the top five of the rankings each of the past few years.
[h/t Tomahawk Nation]