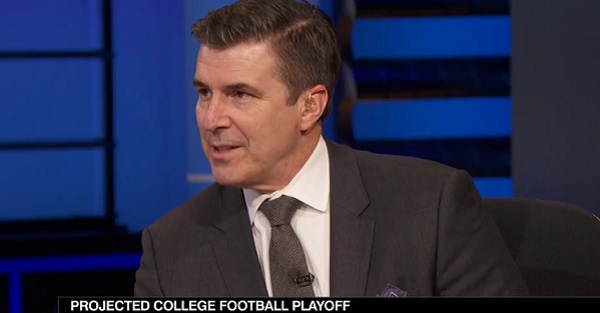 Clippit/Screenshot
No. 8 Ohio State claimed in the Big Ten title on Saturday, and their win really put the College Football Playoff in a pickle: does the Playoff committee take the Big Ten champs in 11-2 Ohio State, or do they go with 11-1 Alabama, who has a better record, but did not make the SEC Championship Game.
ESPN's Rece Davis is leaning towards Alabama, with his big sticking point against Ohio State being their 55-24 loss at Iowa a month ago.
Here's what Davis specifically had to say.
I needed to see something to make me forget the loss at Iowa tonight; didn't see that. Good performance against a solid team, didn't see it. I would lean Alabama by a hair, but I will say this: I think there are more reasons not to put Alabama or Ohio State or USC in the four than you can find real reasons to say they absolutely should be in.
Davis does make a good point in that it is a really difficult decision, but he is surely to catch some flak from those in the Big Ten for selecting the Crimson Tide over their conference champions.