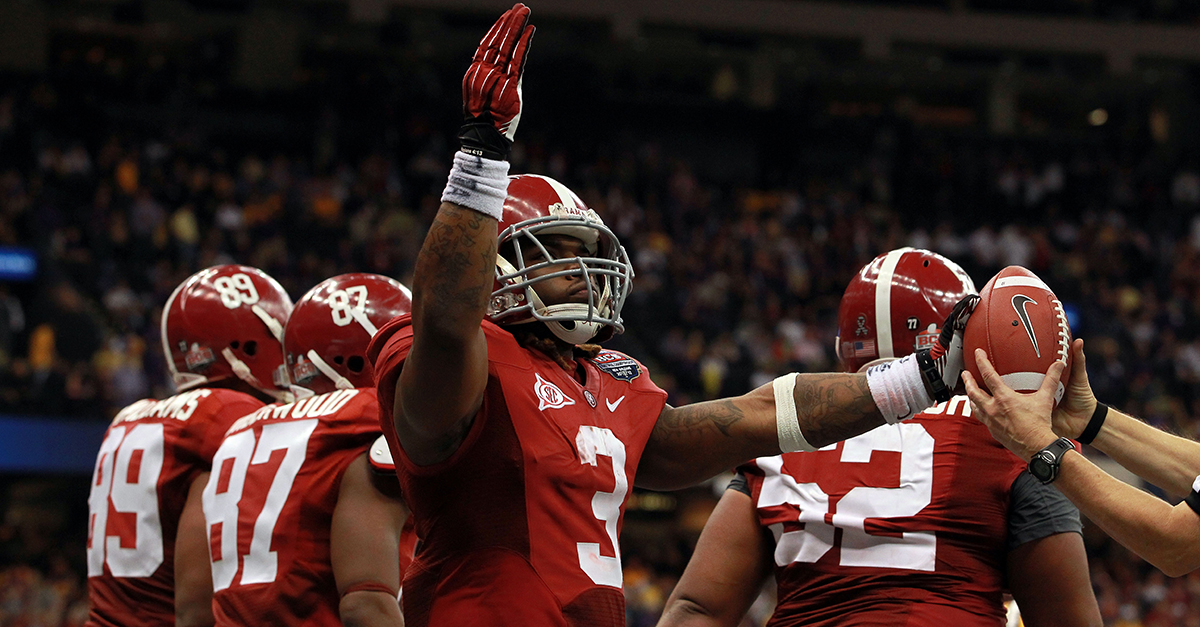 Ronald Martinez/Getty Images
Trent Richardson is just 26 years old but it seems like a lifetime since he was a dominant player at Alabama before becoming a first-round pick in the NFL Draft. Now, he has reportedly been arrested and charged with third-degree domestic violence.
Per a report from AL.com, Richardson was involved in "a domestic altercation" with an adult woman on Thursday evening in Hoover.
Hoover police responded at 8:04 p.m. Thursday to a 911 call reporting a possible domestic disturbance at the Hyatt Place Hotel on John Hawkins Parkway.

A second call was received at 8:05 p.m., reporting yelling coming from one of the guest rooms, said Hoover police Capt. Gregg Rector. Responding officers arrived on scene at 8:08 p.m. and were escorted to the source of the disturbance by a hotel employee.
From there, it was concluded that the issue between the two began in a Walmart parking lot and, according to the report, things escalated when the pair returned to the Hyatt Place Hotel.
At some point the situation turned physical, Rector said, and the female sustained injuries – scratches and bruising- to her face.
This is, of course, a terrible look for Richardson and he reportedly remains in jail with bond sitting at $1,000 for his release. Additional details will likely follow but, for now, we know that Richardson has been charged.