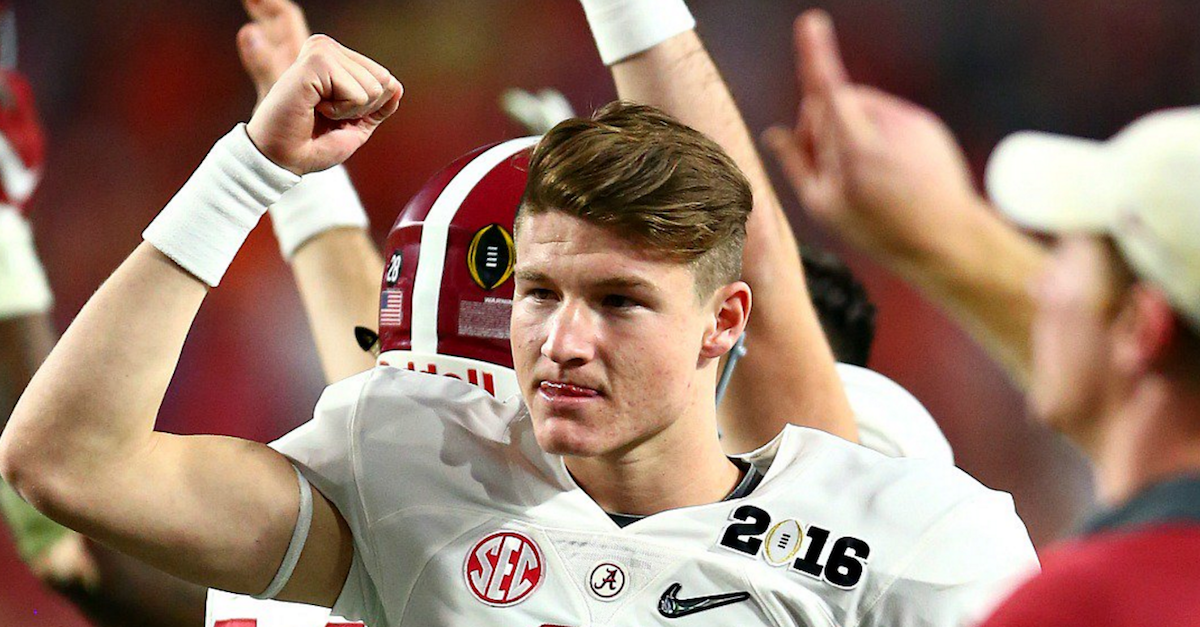 twitter/@247Sports
The topic of Blake Barnett's decision to transfer from Alabama has been a hot one ever since it was announced. Some in the media have opted to defend Barnett's decision and timing, but most have crushed Barnett not so much for transferring, but for the timing.
Friday former NFL execs weighed in on Barnett's decision and the opinions weren't favorable. Greg Gabriel, the former director of college scouting for the Chicago Bears and a 30-year veteran in NFL personnel had this to say,
"If he becomes a prospect, then it becomes a red flag that needs to be answered. To me it's a red flag on his football character and his personal character. They are two separate things."

"Why did you enroll at Alabama in the first place?" he said. "Why did you transfer? And better yet, why did you quit before you transferred?"

"One of the biggest things you look for in evaluating a quarterback is his competitive nature, and the great quarterbacks are all extremely competitive," he said.
Charley Casserly, the former general manager of the Houston Texans and Washington Redskins and current NFL Network analyst told AL.com, 
"Well, yeah, you're going to have reservations," Casserly said. "You're going to have a reservation about that. So you are going to look into it. And then you're going to see how he plays in the next spot and then you've got to make a decision on the guy. How's this guy going to handle adversity? Because he's going to have it. Or is the guy just being calculated, smart?"
If Barnett is able to land on his feet and prove he has talent he will surely earn him a chance to play in the NFL, but it's clear that his decision to leave his team midseason won't be quickly forgotten.