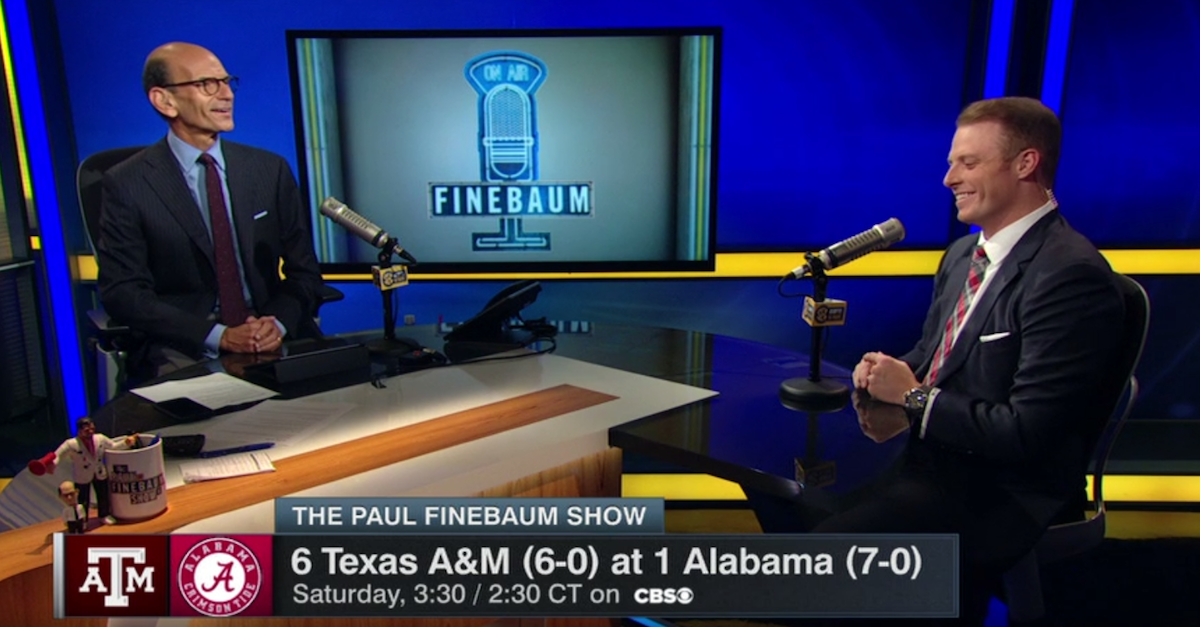 ESPN
There hasn't been very much love for Texas A&M's chances of upsetting Alabama in the national media this week. One ESPN analyst said to expect Bama to play like they did against Tennessee, Vegas opened the line with Bama a 17 point favorite, and now ESPN analyst Greg McElroy has joined in by telling Paul Finebaum he believes another school remaining on Alabama's schedule will be tougher than the Aggies.
That team? LSU.
McElroy feels that even with all of the drama off the field this season, LSU will still be the toughest remaining test for the Tide.
What do you think? What remaining game poses the greatest challenge for Alabama?