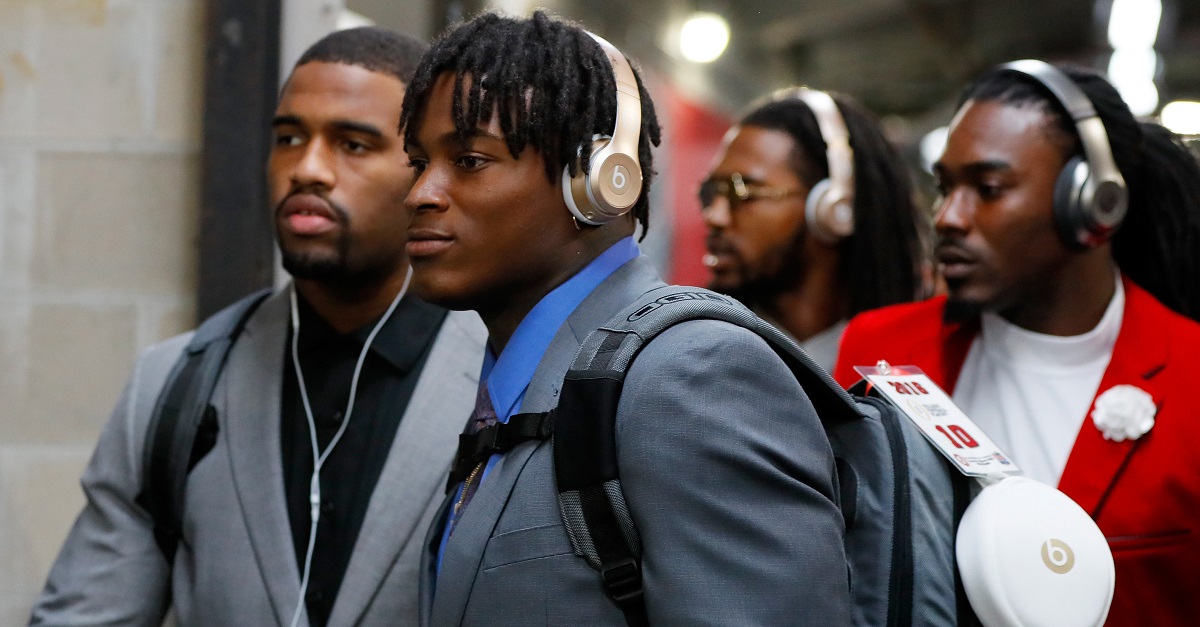 Kevin C. Cox/Getty Images
TAMPA, FL - JANUARY 09: Linebacker Reuben Foster #10 of the Alabama Crimson Tide arrives before taking on the Clemson Tigers in the 2017 College Football Playoff National Championship Game at Raymond James Stadium on January 9, 2017 in Tampa, Florida. (Photo by Kevin C. Cox/Getty Images)
Reuben Foster has had more than his fair share of issues ahead of the NFL Draft next month. He had to be kicked out of the Combine after an incident at his medical testing and the fallout from that has not been great. However, it hasn't drastically changed his potential draft spot for some people mocking the draft, but NFL.com's Daniel Jeremiah has him landing outside of the top ten now.
RELATED: NFL exec could see surprising name picked before Reuben Foster in NFL Draft
Foster is thought of as a top ten talent by just about everyone, but now his attitude issue and not-so-ringing endorsement from coach Saban might be causing problems. Jeremiah has Foster going No. 13 to the Arizona Cardinals and doesn't really give a reason why, but does say that it would be a steal at that point in the draft.