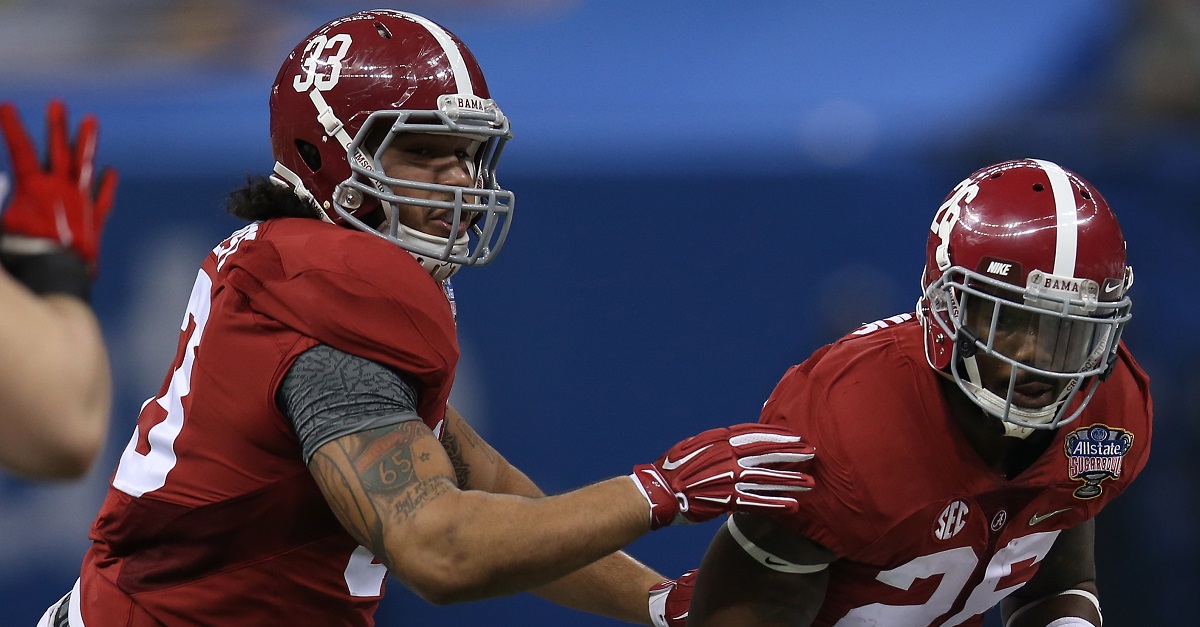 Chris Graythen/Getty Images
NEW ORLEANS, LA - JANUARY 01: Landon Collins #26 of the Alabama Crimson Tide recovers a ball against the Ohio State Buckeyes during the All State Sugar Bowl at the Mercedes-Benz Superdome on January 1, 2015 in New Orleans, Louisiana. (Photo by Chris Graythen/Getty Images)
The New York Giants are facing the Dallas Cowboys Sunday night and that means former Alabama defensive back Landon Collins and former Ohio State running back Ezekiel Elliott will meet again. The last time they saw each other was in the first College Football Playoff where the Buckeyes upset Alabama and eventually won the National Championship for the 2014 season.
RELATED: Giants select Landon Collins with the 33rd overall pick
Collins remembers that game particularly well as he claims that Buckeye players were taking cheap shots and knocking his teammates out of the game on purpose. This is what he told the New York Daily News:
?They cheap shotted us. They hit all our best players. Oh they cheap shot me in the shoulder, (couldn?t) tackle no more. Took out our best linebacker (Reggie Ragland). Blindsided him ? concussed him. Then we had a rookie in there, then they took out a defensive tackle.?
Collins might have some revenge on his mind in that game on Sunday night and we might see a particularly tough hit from him heading Elliott's way. Collins has five interceptions including a pick-six this season for the Giants.
[h/t Saturday Down South]