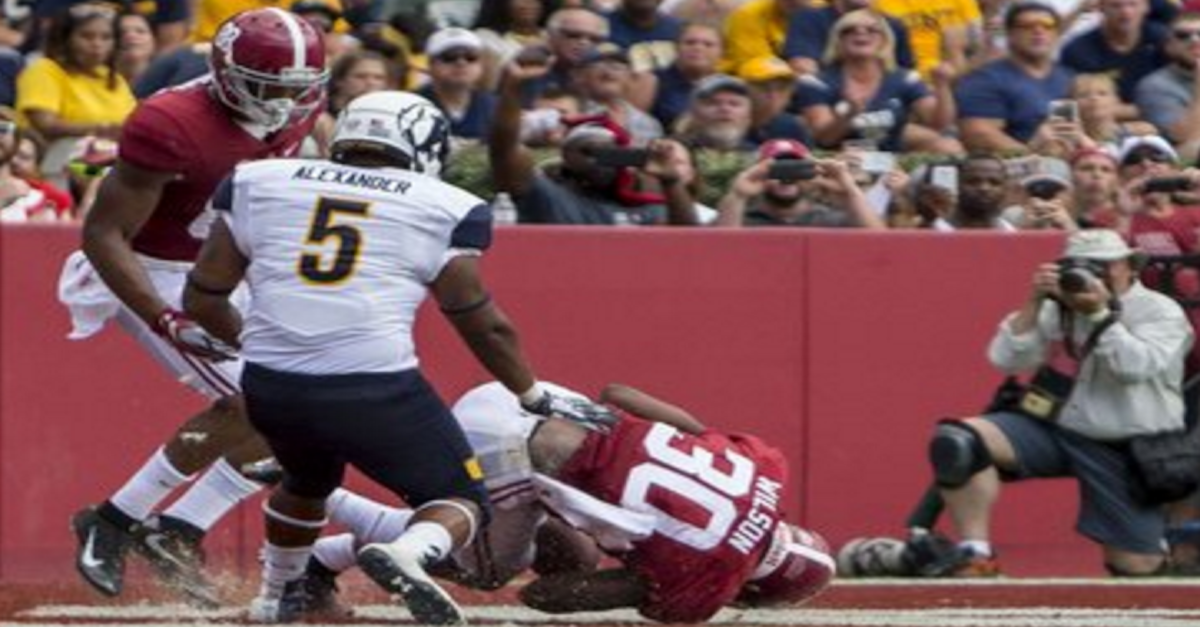 twitter
It's not often you find yourself apologizing for making a touchdown catch, let alone the first one of your career, but that was what Alabama freshman fullback/linebacker Mack Wilson found himself doing after Alabama's 48-0 win over Kent State. After watching film of the play Wilson realized the throw was actually to Bama tight end O.J. Howard and not to him and Wilson apologized profusely to Howard, who had never seen anything like it.
Wilson "was just apologizing. He really felt bad about it. I said, 'That's okay. At least somebody caught the ball.'"
"We were both looking like we thought the other was going to catch it," Howard said. "It was his first career touchdown. I can't be mad at him for that."
Howard said he has "never" had a teammate apologize for catching a touchdown.
"He felt bad," Howard said. "He really did. He didn't know I was going to be behind him. But like I told him, ' 'It's your first career touchdown. I'm going to let you slide this time.'"
"It wasn't me at first. I think Jalen (Hurts) was like, 'I was throwing that one to O.J., but good catch.' He came up to me and was like, 'My bad.' And that's how it came up. And then he was watching film Monday and he saw it and then he kept apologizing, and I was like, 'Don't worry about it, man. It's cool.' And that's how that came about."
In the end what a great problem to have, apologizing for a touchdown.