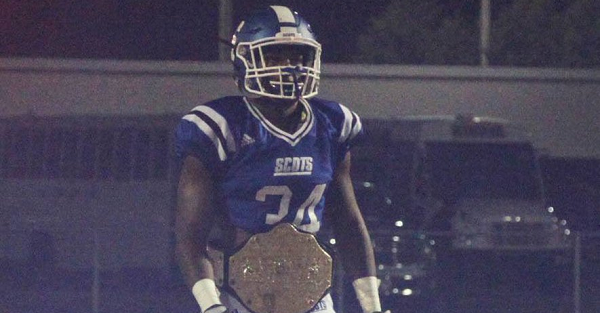 Twitter/@zeus1_34
Twitter/Zamir White
Zamir White is the top running back in the class of 2018 according to 247Sports and a five-star running back at that. He was supposed to go to Chapel Hill last weekend for a visit to North Carolina, but surprised everyone by not only cancelling the trip, but taking another one to Georgia.
RELATEED: Three teams remain reported favorites for Zamir White
That was his second trip to Athens in the last three weeks and he brought his mother with him both times. That's a big deal because he is believed to be crucial in the decision making process for White and right now she is high on Georgia and Alabama.
That extra visit to Georgia is also believed to be a momentum changer as Clemson was the leader for him before the visits. Dawgs247 spoke to two sources in the last 24 hours who feel the Bulldogs are now No. 1 for him as well. Ohio State is trying to get White up this spring. Clemson wants White to visit March 4, but that is the date of the North Carolina vs Duke basketball game, which White wants to attend, so he is not sure when he will get back to Clemson.
Check out some of his highlights:
[h/t 247Sports (subscription)]