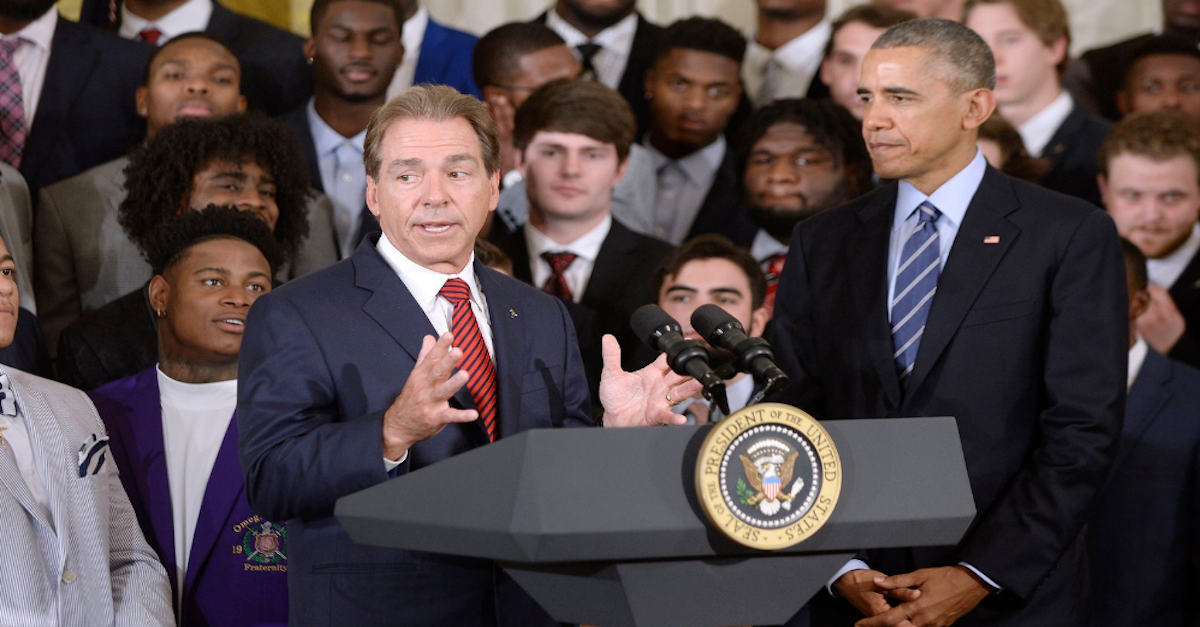 twitter/@RyanCFowler
The idea of a commissioner over college football has gained some steam lately as fans and media members alike continue to watch decisions, suspensions, and rulings be handed down across the landscape of college football in an unbalanced, inconsistent manner. As frustration has built many have suggested creating a position similar to those held in major professional sport, the commissioner.
One name that has frequently popped up is that of Alabama head coach Nick Saban. Recently prominent media member Tim Brando came out in favor of the idea of "Commissioner Nick Saban".
"In time, I'd love to see Nick do it," Brando said Monday according to AL.com. "… I do think he would be good at that. I think when he graduates from his position at Alabama, he wants to be a major player in what's good for the game in totality. There's a side of him that people don't see. They think of him as just a coach, but he gets it. He's got a global sense of what's going on in the game."
It's hard to imagine the college football world agreeing to something like this as coaches, athletic directors, and conference commissioners would have to give up a lot of power, something they aren't very good at. Then there's the idea of some of the biggest personalities across college football (think Urban Meyer, that coach at Michigan) bending to the say of Nick Saban. It may happen, it probably will never happen, but Saban would surely be good at it. One day after Saban is done winning more titles for the Tide it would be cool to see.