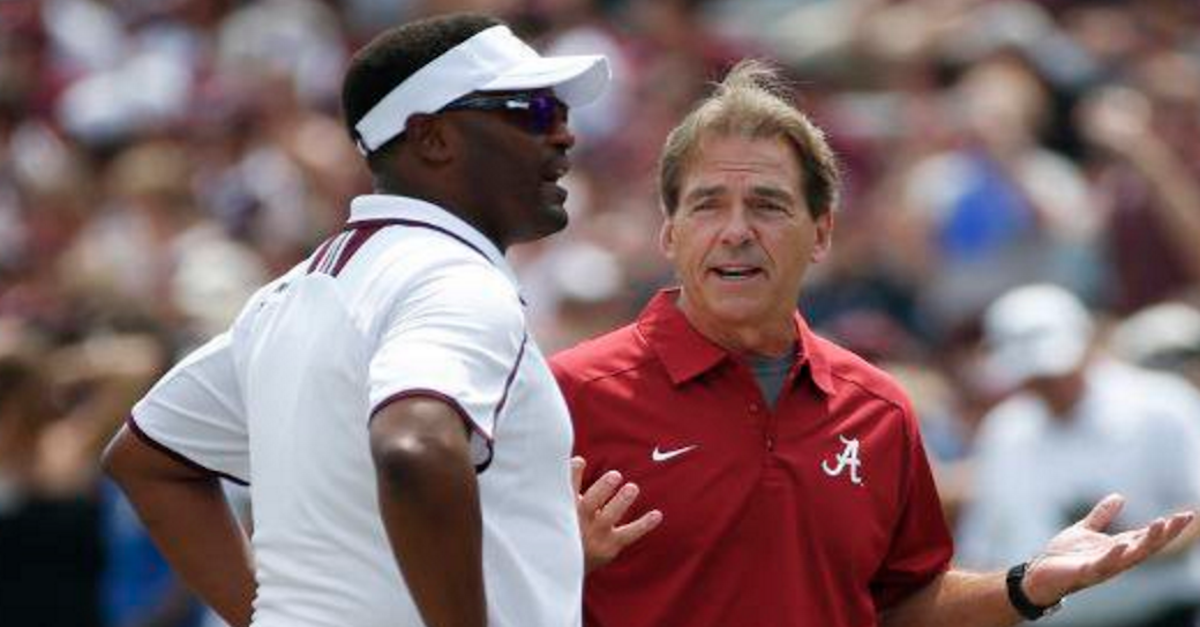 Fanbuzz
Alabama coach Nick Saban isn't one to pay attention to point spreads or media predictions, Saban faces every week as if it will be Alabama's biggest test. Saturday when the top ranked Tide face off against number six Texas A&M Saban is expecting it to be a tough task for Bama, even if he is in the minority.
Saban has lavished praise on the Aggies this week.
Alabama is a heavy favorite against Texas A&M, but the Aggies are a top-ten team, undefeated, and very talented. Saban and the Tide should be ready, they better be.