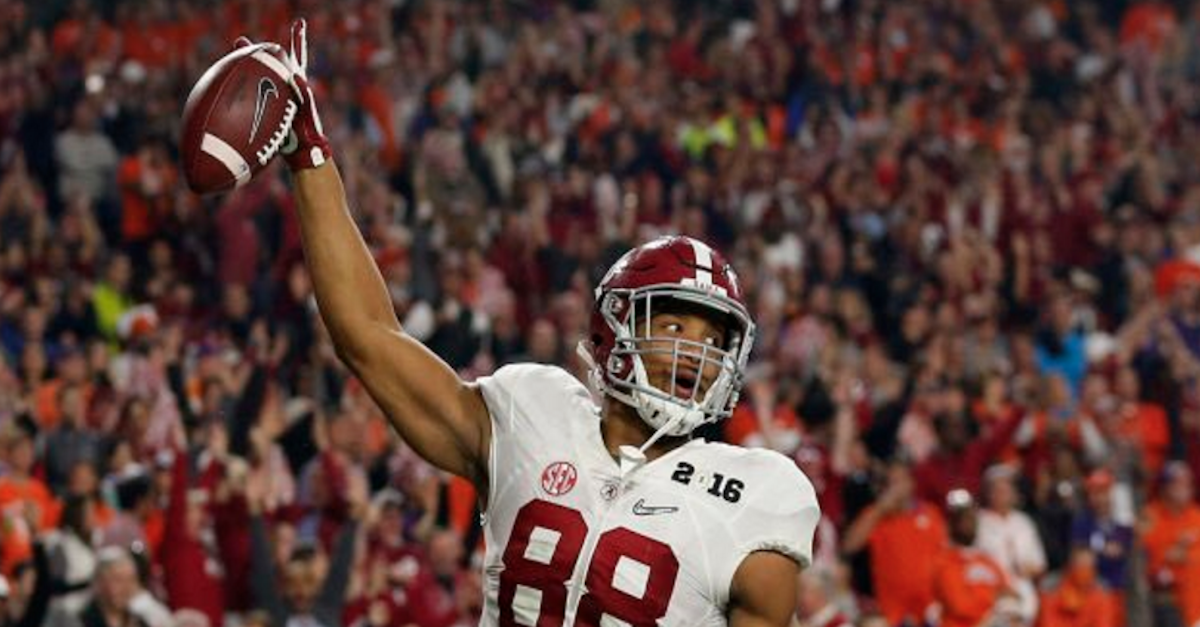 twitter
Jalen Hurts may be a true freshman, rough around the edges with plenty of room to grow, but that hasn't gotten in the way of Hurts winning over his teammates. Hurts has been steadily winning over his teammates by both his play on the field and his work off of it.
One of his biggest fans may be tight end O.J. Howard, who can't seem to say enough about his quarterback. "I knew he had an arm just from being around him for so long here. I think everybody else kind of knows now that he has an arm," Howard said of Hurts. "He can throw it. He can air it out. I think that's what makes him so special. He can basically do everything."
Saban seems to be pleased with his freshman qb as well, at least as pleased as Saban will be in the press.
"He made some good decisions. He did some things that had some guys open that we didn't hit," Saban said. "I think we've got to get more comfortable in making those reads. They kind of played us to: We're not going to let you run the ball, so we're going to play middle of the field coverage the whole game, and if the quarterback can beat us throwing it, well that's the way it's going to be. And we had lots of guys open and had some big play opportunities. Some we made. Some we didn't. Certainly going to have to make those in the future if people choose to play that way against us."
Things are trending up for Hurts and Alabama would love to see him take another big step against Ole Miss Saturday.