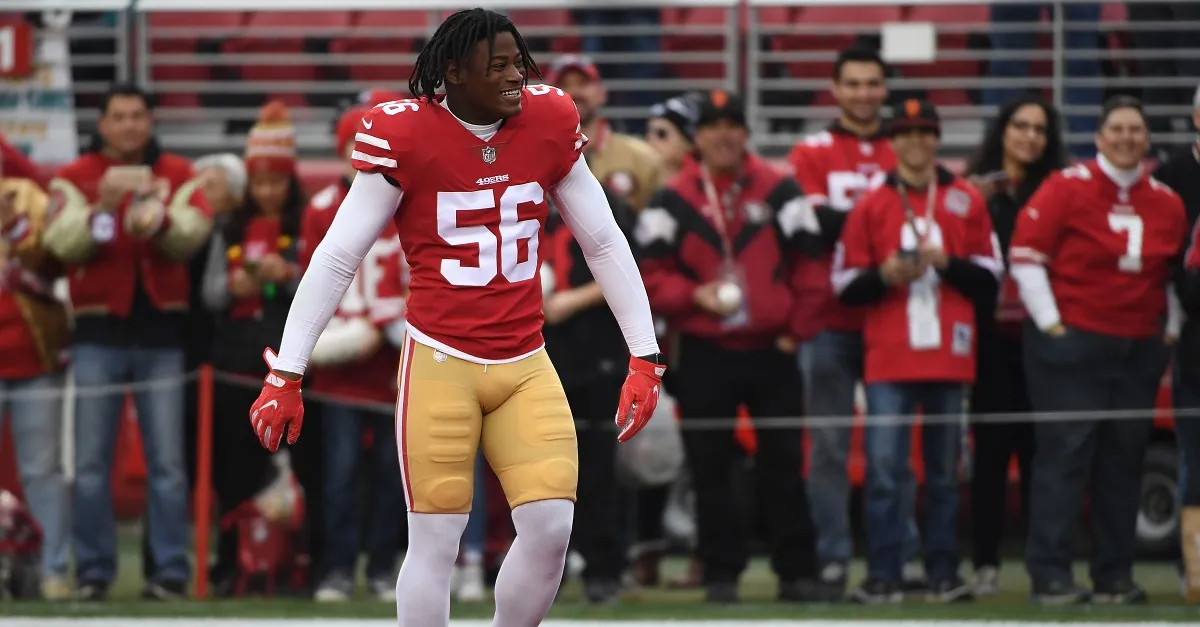 Robert Reiners/Getty Images
SANTA CLARA, CA - DECEMBER 24: Reuben Foster #56 of the San Francisco 49ers warms up prior to their game against the Jacksonville Jaguars at Levi's Stadium on December 24, 2017 in Santa Clara, California. (Photo by Robert Reiners/Getty Images)
Former Alabama star and current San Francisco 49ers linebacker Reuben Foster was arrested on Friday night. He was charged for second-degree possession of marijuana as confirmed by the Tuscaloosa County Sheriff's Office.
The 49ers released the usual comment on the situation:
"The San Francisco 49ers organization is aware of the matter involving Reuben Foster and we are currently gathering all relevant facts."
Since he was charged with second-degree possession, that is considered a Class A misdemeanor in the state of Alabama. He also submitted a diluted urine sample for a drug test at the Scouting Combine, which in the NFL is considered the same as a positive test.
Foster went No. 31 overall in the 2017 NFL Draft — for those off-field concerns — but has played very much like a first rounder despite only appearing in 10 games this season. He started all 10 games he played in this season and posted 72 tackles, including 64 during the 49ers' final eight games.
Foster is now subject to league discipline for the marijuana charge.
[h/t Pro Football Talk]