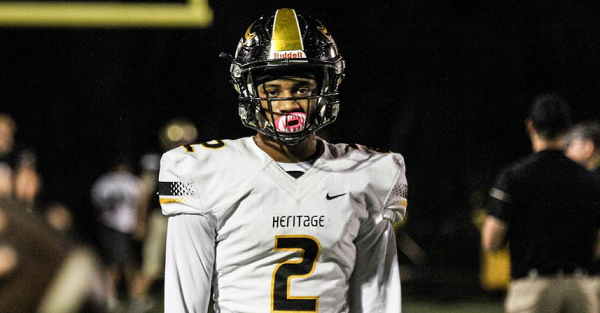 Andrew Ivins/247Sports
Patrick Surtain Jr. has a familiar name and he happens to be following in the considerable footsteps of his father. The 6'2, 181-pound cornerback from Fort Lauderdale (Fla.) ranks as the nation's top cornerback prospect for the class of 2018 according to the 247Sports composite and, given that his father was an All-Pro in the NFL, his blood lines are encouraging for the future.
With that in mind, Chris Kirschner of SEC Country brings word of an update on Surtain Jr.'s recruiting future and he indicates that there is a "runaway favorite" to lock down his pledge.
LSU is the runaway favorite to land Surtain. Florida State is considered the team in the No. 2 spot. Although Surtain now lives in Florida, the majority of his family lives in Baton Rouge, La., and New Orleans. Surtain considers Louisiana home. It's one of the main reasons why the Tigers have a stranglehold on the top spot in his recruitment.
The report goes on to lend credence to the notion by referencing a quote from Surtain Jr. on his desire for a program that "treats (him) like a family":
"I am looking for a school that treats me like a family. I am not scared of competition. I will bring the willpower to compete for a position when I get to college. I am also looking for a school that treats me like I'm home and a part of the family. I want to feel like I am at home."
RELATED: Patrick Surtain Jr. favoring six schools
It could certainly be argued that programs beyond LSU have this same atmosphere, but Florida State and Alabama appear to be the serious challengers to the Tigers. Recruiting experts have learned not to overlook either the Seminoles or the Crimson Tide under any circumstances, and even with Ed Orgeron's considerable talent as a recruiter and his apparent head start, this is a situation to watch moving forward.