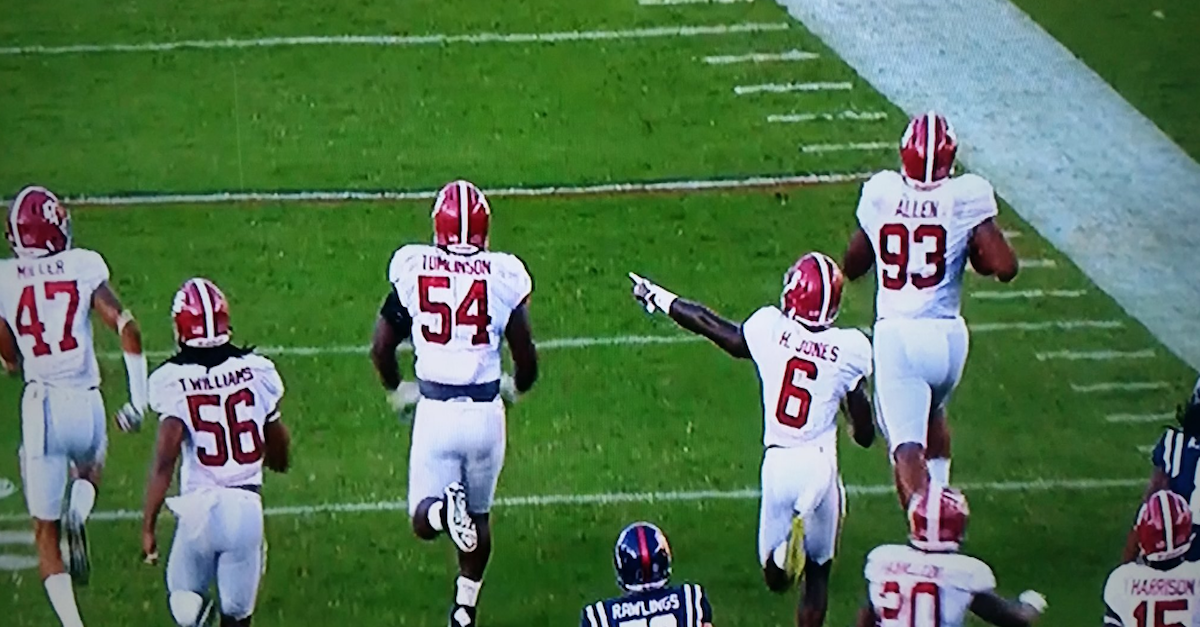 twitter/@BamaKnight
Alabama's defense has be rather impressive this season at finding the endzone. The Tide are tied with Ohio State for the most defensive touchdowns on the season with five and had done so with five different players.
During his weekly teleconference Bama coach Nick Saban expressed surprise at being tied for number one nationally in defensive scores and he expressed hope that the Bama defensive would keep it up.
"I didn't even know that," coach Nick Saban said during Wednesday's SEC teleconference. "We do a lot of work on attacking the ball getting the ball and causing turnovers and that creates those opportunities. Putting pressure on the quarterback all allows for that. I hope we can continue to do that.
"I'm sure (defensive touchdowns) can be (contagious)," he added. "Anything you emphasize with your players, you likely see results from that."
Alabama will look to continue its streak of defensive touchdowns against Arkansas Saturday. The Hogs rank rank 58th nationally in turnovers with seven on the season.