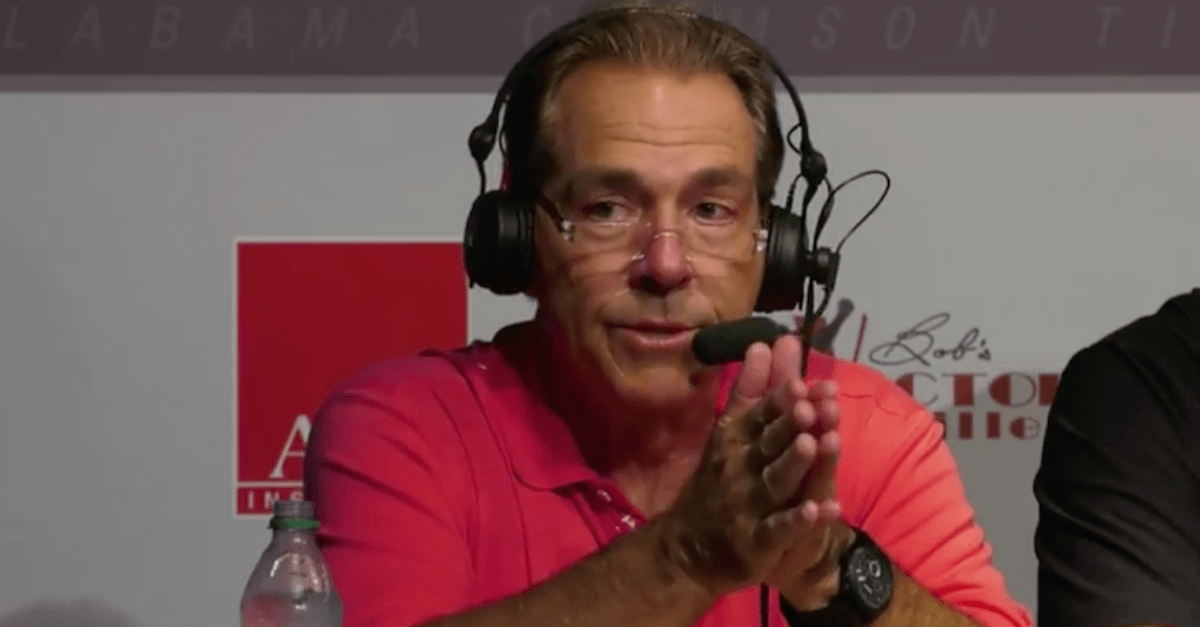 twitter/@coachingsearch
Alabama coach Nick Saban was asked during his weekly radio show to name name the seven most talented players he's coached while in Tuscaloosa. After considering for a moment Saban decided to give the names of seven of the biggest impact players he's seen in his time with the Tide, picking solely from the offensive side of the football.
"I don't like to make comparisons to players," Saban began according to AL.com, "but Amari Cooper probably had one of the more impactful years his last year he was here and catching like 115 passes for an unbelievable amount of yards and setting and setting a lot of records."

"Julio Jones would certainly fit into that category."

"We've had some great running backs here, you know, Mark Ingram, Eddie Lacy, Trent (Richardson), T.J. Yeldon," Saban said. "All those guys were — Derrick Henry — they were all really, really impactful players on our team here. We've been fortunate over the years, to not only have great players, but a lot of those players were really, really good people. When the best players on your team have great character, it makes it really fun to be the coach."
Saban has coached so many great players at Alabama coming up with a least like this has to be tough. He did say that he skewed the list towards guys that could score touchdowns, otherwise how could you even begin to make a list of seven like this?
Alabama faces Arkansas Saturday in Arkansas.