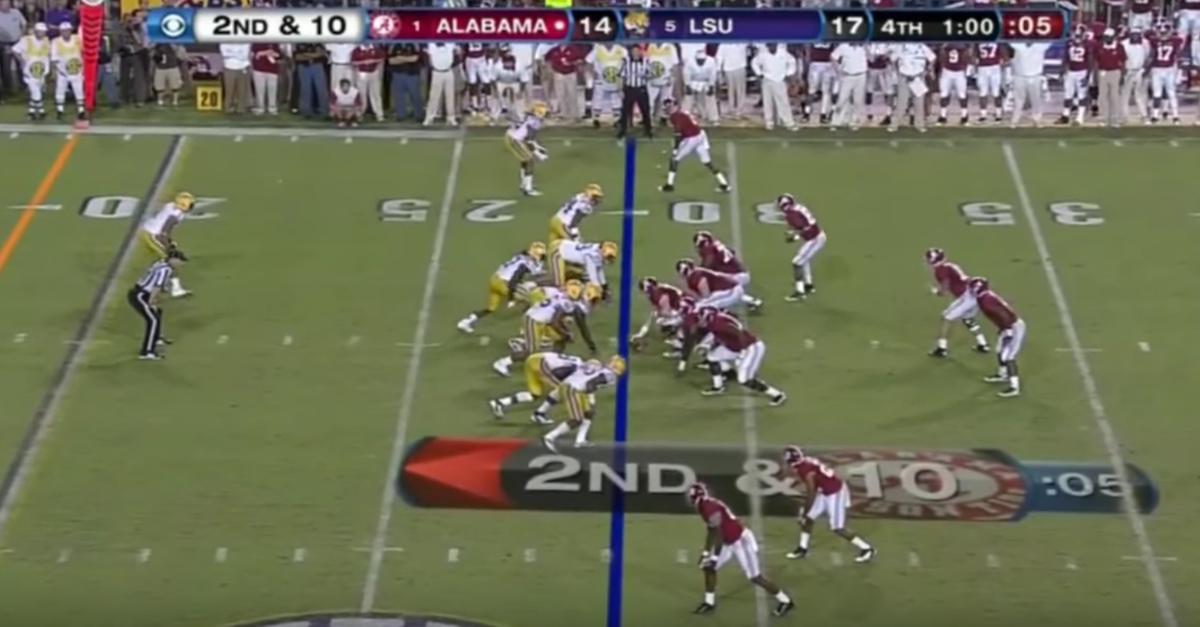 Youtube/ShawnMartin
LSU week is in full swing and for a little throwback Thursday action we're going to take a look back on a classic moment in Alabama-LSU history as called by Eli Gold. Just re-watching the play will bring chills down your spine and if you?re not careful, you?ll find yourself watching this clip over and over and?
It was 2012, Alabama was playing LSU in Baton Rouge and the Tide had been trailing for almost the entire fourth quarter. Late in the fourth, Bama quarterback A.J. McCarron led the Tide down the field and with just 51 seconds remaining he hit T.J Yeldon for the winning score. It was A.J. to T.J., and it was beautiful.
Relive the moment along with the call from Eli Gold.