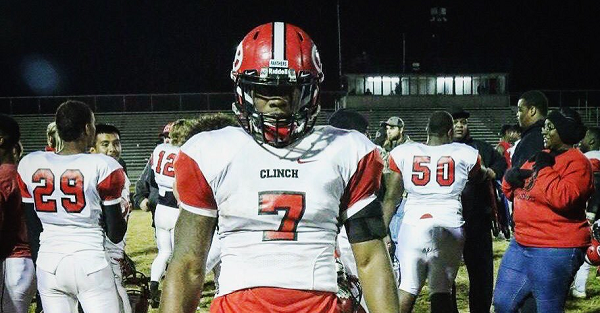 @TrezmanM17/Twitter
@TrezmanM17/Twitter
Four-star athlete Trezman Marshall recently named three schools that were tops in his recruitment. However, it would appear that one of them has fallen out of favor with him as he told 247Sports. His initial top three were Clemson, Georgia and Alabama.
"My decision will come down to most likely Georgia and Alabama." Marshall said.
Marshall is the No. 7 athlete and No. 11 recruit in the state of Georgia according to the 247Sports Composite rankings. He also has offers from Florida, Ohio State, Florida State, Miami and Michigan among others.
Marshall is a versatile athlete and can play on both sides of the ball for whichever team lands him. In fact, both teams have offered him a potential package to play on offense despite being known for his defense.
"Alabama told me they would make a package for me on offense if I went there." Marshall said. "They had a lineman catch a touchdown pass against Clemson and said they could do something like that with me. Kirby Smart said the same thing."
We'll have to wait and see if it actually happens, but that sounds like an exciting prospect for the young man.
Here are some of his highlights: