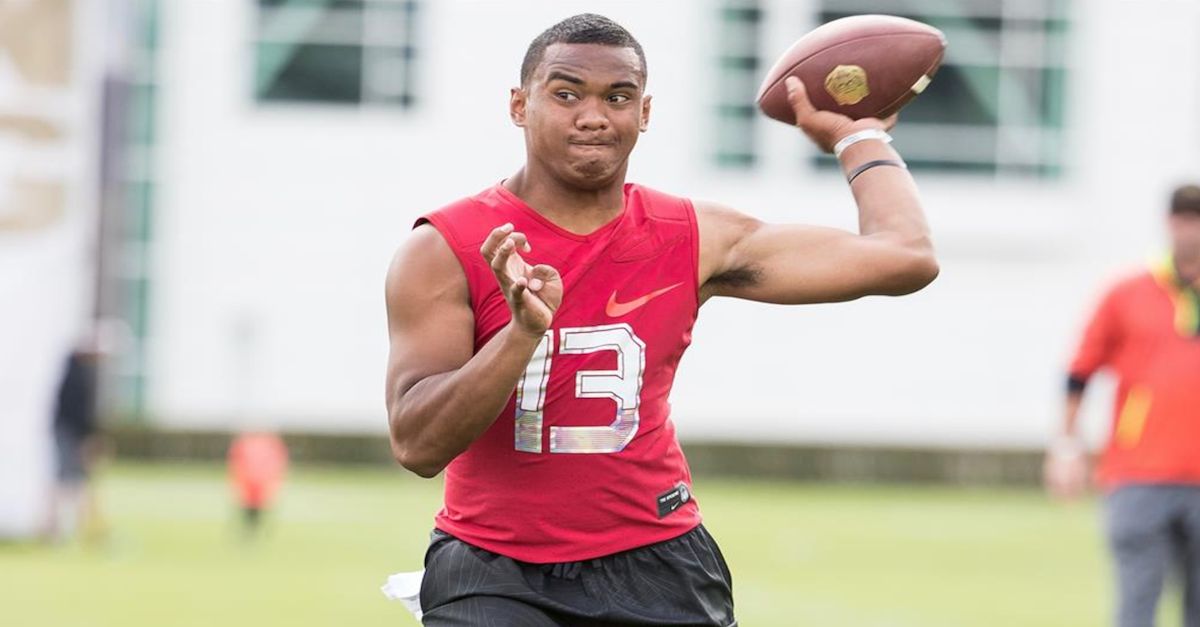 twitter/@World4 Everthin
Number one dual-threat quarterback Tua Tagovailoa has been a long time target of Alabama and coach Nick Saban. The five-star QB from Hawaii committed to Alabama in May and has an official visit scheduled for December 8th, but just this week LSU officially offered the star QB and with the rumors surrounding Lane Kiffin, many Bama fans have been worrying about Tua's status with the team.
Wednesday Tua addressed the offer and his commitment to the Tide.
?I?m graduating early so that?s something I know,? Tagovailoa told USA TODAY from St. Louis High in Honolulu, HI. ?I committed to Alabama. I gave them my word. That?s that. I talked to my parents about this LSU offer, and they have their quarterback committed already (four-star Louisiana senior Lowell Narcisse). If they?re really trying hard and interested in me we should be getting calls today or this week.

?I speak with Coach Saban on FaceTime every Sunday, and it does make me feel good that he?s committed to that with me and we have connected so much.?
Then there's this,
It appears that Tua is in it for the long haul with Alabama. Hopefully he Bama is able to get him signed on the dotted line come signing day.