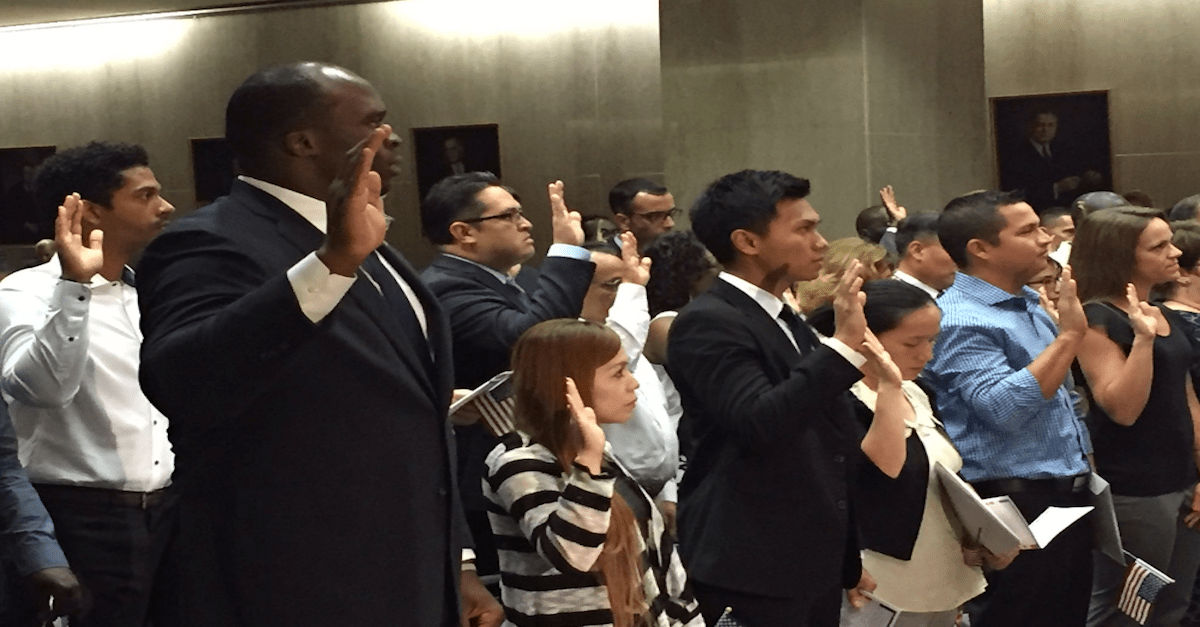 twitter
Every day it seems like the NFL is becoming more political than it has been in a long time. Many are using their platforms within the NFL to make political statements, which has created controversy at almost every turn. Ever since Colin Kaepernick decided he was going to protest the national anthem there has been a steady stream of outcry both for and against his stand.
Amidst that backdrop former Alabama offensive lineman and Washington Redskin Arie Kouandjio is excited to become a U.S. citizen. One day after the Washington Redskins season opener Kouandjio officially became a U.S. citizen, while his brother, former Bama offensive lineman and Buffalo Bill Cyrus Kouandjio himself is in the naturalization process.
"It means a lot to be going through this and be able to call myself an American," Kouandjio told AL.com. "It's been a very important part of my life these past few months," said Kouandjio, "I just had to manage that and football. A few times I had to miss meetings and stuff like that."

"Very happy to finally get this done," he said. "I have grown up as an American."
The Redskins have been supportive of Kouandjio's quest to become a citizen and have helped him in whatever ways possible. The Kouandjio brothers becoming citizens means the most however to their mother, Georgette.
"My Lord, that is a blessing," Georgette said. "I cannot tell you. Oh, the Lord is good. This country has given us everything we never expected. We have two sons in the NFL. This is the country of opportunity — if you work hard and follow your dreams…It was my dream to become an American citizen. It was my dream to get a better life for our children."
When Arie was asked about the current climate of protest within the NFL he didn't go so far as to criticize anyone, but he does hope that there is truth behind the motive.
"It's these people's right to do so," Kouandjio said. "I just kind of really hope they're doing for the right reasons in their heart…Part of my being [an] open [person] is that. I think people do stuff for dumb reasons all of the time and they make scenes for dumb reasons all of the time, which I have a problem with. But if they are doing it for real thought-out reasons they have in their hearts, then let's talk about it."
And now as an American citizen Kouandjio is ready to be a part of that conversation.